First of 3 suspects in killing of Ypsilanti Township father scheduled to stand trial Tuesday
Posted on Mon, Jun 13, 2011 : 6:10 p.m.
An Ypsilanti man charged with murder in a suspected drug deal that evolved into a fatal robbery is expected to stand trial in Washtenaw County Circuit Court at 8:30 a.m. Tuesday.
Willie Edward Walker, 30, is charged with murder in the Nov. 6 death of Jason Hoover at Schooner Cove Apartments in Ypsilanti Township. He will be the first of three suspects to stand trial.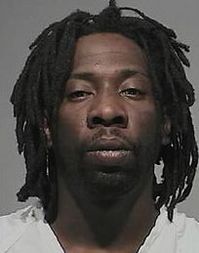 Police
responded at about 8:23 p.m.
Nov. 6 and found the Ypsilanti father of a 1-year-old girl dead inside an apartment in the 5000 block of Bosuns Way - the victim of an apparent fatal gunshot wound to the chest.
Police said three men fled in a vehicle after the shooting and later arrested Willie Walker, James Lester and Keywone Walker. Each of the three faces murder charges.
Jury selection finished Monday morning in Willie Walker's case and jurors were told to return Tuesday ready for the trial to begin before Circuit Court Judge Melinda Morris'. Morris on Monday set separate trial dates for the two other defendants—Lester, on Aug. 22, and Keywone Walker, on Aug. 29.
Police investigators said Willie Walker, 30, fired the shot that killed Hoover, that Lester was in the apartment, and that Keywone Walker, also 22, drove their vehicle to and from the scene. All three have remained in police custody without bond since the slaying.
Hoover's girlfriend, Sarah Collinsworth, witnessed the shooting, which she said occurred in her cousin's apartment at the Schooner Cove complex. Collinsworth told AnnArbor.com in November Hoover had agreed to sell Lester an ounce of marijuana and that as Hoover took the drug out and showed it to Lester, Willie Walker pulled a handgun on him.
Collinsworth said Walker then shot Hoover once at "point-blank range in his chest." She said the couple had thought Lester was a friend of Hoover's, but that she believed Hoover was set up by Lester before the November shooting.
Walker will be represented by Erane Washington. In addition to felony murder, he faces two counts of armed robbery and four firearms-related charges.
Heidi Fenton covers police and courts for AnnArbor.com. Reach her at heidifenton@annarbor.com or 734-623-4673. You also can follow her on Twitter or subscribe to AnnArbor.com's e-mail newsletters.