Posted on
Wed, Nov 9, 2011 : 6:35 p.m.
Former Washtenaw Dairy employee receives 1 year of probation for embezzling from store
By Kyle Feldscher
The man who pleaded no contest to one count of embezzlement from the Washtenaw Dairy was sentenced to one year of probation by a Washtenaw County Trial Court judge Wednesday.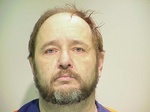 David Halman pleaded no contest to a charge of embezzling more than $999, but less than $20,000 in September. Halman is a former employee of Washtenaw Dairy and was charged in May with embezzling thousands of dollars from the store.
Halman started out as a doughnut maker at Washtenaw Dairy in 2002 and worked his way up to sales manager, according to owner Jim Smith. As a part of his probation, he is no longer allowed to go to the store, have contact with Smith or hold a job where he is in charge of other people's money, according to the ruling from Judge Archie Brown.
Washtenaw County Assistant Prosecutor Dianna Collins said Halman was using the money he was embezzling from the store to support his habit of buying about $200 worth of lottery tickets per day. As a result, Brown ruled that Halman must seek a mental health referral to see if he has a gambling addiction as a part of his probation.
Halman has a previous conviction from about 10 years ago of false pretenses of $20,000 or more in Macomb County, according to state records. Smith has previously said that Halman let him know about the conviction and Smith said he believed Halman deserved a second chance.
Halman is responsible to pay $1,094 in costs to the court. He has already paid Smith back the full amount of money he embezzled.
Kyle Feldscher covers cops and courts for AnnArbor.com. He can be reached at kylefeldscher@annarbor.com or you can follow him on Twitter.