Posted on
Fri, Apr 26, 2013 : 5:58 a.m.
Man accused in Ann Arbor stabbing has sentencing postponed
By John Counts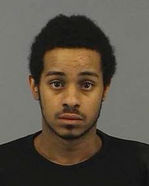 Courtesy of WCSO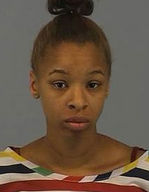 Courtesy of the WCSO
The 22-year-old Detroit man accused along with his girlfriend of stabbing a man in an Ann Arbor apartment hallway last year had his sentencing postponed Thursday.
Assistant Washtenaw County Prosecutor Brenda Taylor pointed out numerous problems with the pre-sentencing report.
"I found it extremely disturbing," she said.
The report said a short-barrled shotgun was used when it wasn't, for instance, and that Johnson may have been scored too low in some segments of the report, which could have led to a more lenient prison term.
Johnson's conviction may have caused him to violate probation, which also was not included in the report, Taylor said.
The prosecutor requested the report be sent back to the probation department for evaluation. Erika Julien, Johnson's court-appointed attorney, did not have any objections.
"I would agree with an adjournment," she said. "It should be accurate."
Judge David Swartz granted Taylor's request and rescheduled the sentencing for May 9, the same day as Johnson's co-defendant, 21-year-old Courtney McCoy.
Johnson and McCoy are accused of knocking on a 22-year-old Ann Arbor man's door after 3 a.m. Sept. 9 in an apartment complex in the 400 block of South First Street. McCoy, who lived in the complex, was apparently upset about a disagreement that occurred a month earlier, police said.
The couple was accused of stabbing the man in the abdomen after he came into the hallway. The man, who police described as severely wounded, staggered to the BP gas station, where police and medical personnel responded. The man was treated at the University of Michigan Hospital and later released.
The victim was in court Thursday and will likely return to the rescheduled hearing to make a statement.
Earlier this month, McCoy pleaded no contest to a possessing a dangerous weapon with unlawful intent and added charges of assault with intent to do great bodily harm less than murder and conspiracy with intent to do great bodily harm less than murder, according to the records. Johnson pleaded guilty to the same charges.
McCoy is free on bond. Johnson is being held at the Washtenaw County Jail on a $20,000 cash or surety bond.
John Counts covers cops and courts for AnnArbor.com. He can be reached at johncounts@annarbor.com or you can follow him on Twitter.