Posted on
Wed, Jan 30, 2013 : 5:56 a.m.
Man faces 10 years in prison for beating boy who refused to eat banana
By Kyle Feldscher
A Pittsfield Township man could face 10 years in prison when he's sentenced Thursday for beating a young boy with a belt after the boy refused to eat a banana.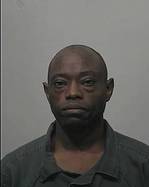 Courtesy of WCSO
Paul Magala, 37, pleaded guilty on Jan. 10 to one charge of second-degree child abuse in exchange for one charge of third-degree child abuse being dropped at his sentencing hearing on Thursday. Magala was arrested and charged in November on the two charges before being jailed in Washtenaw County on a $75,000 bond.
Pittsfield Township police did not immediately release details of the incident but new information came to light after AnnArbor.com received a search warrant affidavit from the case.
The affidavit was received through a Freedom Of Information Act earlier this month. In it, Pittsfield Township police Detective Michael Robinson details a Dec. 30, 2011, incident when Magala repeatedly whipped a boy with a belt.
Robinson writes Child Protective Services alerted him to the case on Nov. 5 after a CPS worker spoke with a Wisconsin woman. Robinson then contacted the woman, who had taken a video of Magala beating the boy on Dec. 30, 2011.
According to the affidavit, the woman drove Magala and the boy to an apartment on that date.
"... They gave (the boy) a banana to eat but that (the boy) didn't want to eat it because it was too ripe," the affidavit stated.
Magala whipped the boy after discovering the uneaten banana, the affidavit says.
The woman videotaped the beating with her camera and told Robinson it went on between seven and 10 minutes. Magala hit the boy at least 14 times during the course of the video.
Magala lectured the boy as he beat him, yelling over his screams, according to the affidavit. The boy was in a seated position as Magala struck him numerous times in the legs before knocking him to the ground with a strike to the face.
According to a Child Protective Services law enforcement notification included in the affidavit, there was a past history of abuse between Magala and the boy.
Police were contacted about the Dec. 30, 2011, incident on Nov. 5, 2012. Magala was arrested two days later. Police took four black belts from the apartment during the search, conducted that same day.
Magala is still lodged at the Washtenaw County Jail until his sentencing hearing at 1:30 p.m. Thursday in front of Washtenaw County Trial Court Judge David Swartz. The maximum punishment for second-degree child abuse is 10 years in prison.
A message left with Magala's lawyer, Erika Julien, was not returned.
Kyle Feldscher covers cops and courts for AnnArbor.com. He can be reached at kylefeldscher@annarbor.com or you can follow him on Twitter.