Posted on
Mon, Jan 14, 2013 : 5:54 p.m.
Man who struck and killed Gary Lillie in drunken driving crash to serve up to 15 years
By Kyle Feldscher
The Scio Township man who pleaded guilty to driving drunk and killing veterans advocate Gary Lillie in August 2011 will serve up to 15 years in prison, records show.
Kevin Warren was sentenced Friday to between 19 months and 15 years in prison after he pleaded guilty to one charge of operating a vehicle while intoxicated causing death in November, records show. He must also pay a restitution of $8,273.03 to members of Lillie's family.
Lillie was 70 years old when he was killed Aug. 4, 2011 while walking along Marshall Road near Baker Road. Lillie was killed when Warren struck him with the passenger side of his Chevrolet Avalanche.
Lillie was an active member of the veterans community in Washtenaw County.
Warren was at a golf course earlier in the day and blood tests showed he was driving with a 0.12 percent blood alcohol level. Michigan's legal limit is .08 percent. He told investigators he was drinking at a golf course earlier in the day before driving home.
On the night of the incident, Lillie was walking on the side of Marshall Road when Warren's Avalanche struck him, sending him into a ditch on the side of the road. Warren allegedly continued driving before returning to the scene of the crash. He told deputies he thought he had struck an animal when the contact initially took place.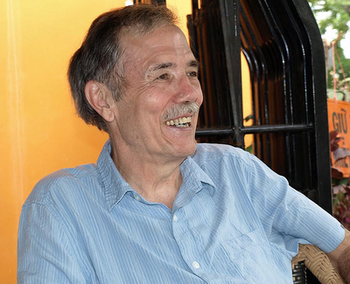 Warren told investigators he dropped his cellphone and was reaching for it when he hit Lillie.
After more than a year of court hearings and delays, Warren accepted a plea offer and pleaded guilty to operating a vehicle while intoxicated causing death on Nov. 1. In exchange, prosecutors dropped one charge of leaving the scene of an accident causing death.
The maximum prison sentence for operating while intoxicated causing death is 15 years in prison.
John Shea, Warren's attorney, declined to comment on the sentencing when reached Monday by AnnArbor.com
AnnArbor.com has requested video of the hearing from the Washtenaw County Trial Court. That request should be completed later on this week. Kyle Feldscher covers cops and courts for AnnArbor.com. He can be reached at kylefeldscher@annarbor.com or you can follow him on Twitter.