Posted on
Thu, Nov 1, 2012 : 5:30 p.m.
Scio Township man pleads guilty to killing Gary Lillie while driving drunk last year
By Kyle Feldscher
Kevin Warren will go to prison after he pleaded guilty to driving drunk and killing veterans advocate Gary Lillie with his Chevrolet Avalanche during an August 2011 incident.
Warren pleaded guilty Thursday to operating a vehicle while intoxicated causing death. In exchange, prosecutors agreed to drop a charge of leaving the scene of an accident causing death. As a part of the plea agreement, Warren and his attorney John Shea agreed with Washtenaw County Assistant Prosecutor Brenda Taylor that Warren would serve a prison sentence.
How long of a prison sentence is yet to be determined — Warren will be sentenced at 2 p.m. Jan. 11. He faces a maximum of 15 years in prison.
Bernard Lillie, Gary Lillie's brother, said after the hearing the family was sympathetic to Warren. Bernard Lillie said Warren appeared to be a good person who made a mistake, but a mistake for which he should do the maximum amount of prison time.
"We're pleased that Brenda Taylor, the prosecutor, was able to procure a guilty plea," he said, "and that there wasn't a jury trial, which would have been traumatic for all of us to go through."
Gary Lillie was 70 years old when he was struck and killed on Aug. 4, 2011. He was walking along Marshall Road near Baker Road when Warren's Chevrolet Avalanche struck him, sending him into a ditch on the side of the road. He died instantly.
According to a tape played at one of the preliminary exams in the case, Warren told police he was reaching for his cellphone on the floor of his vehicle when he felt the collision.
Warren allegedly drove home before calling police and being told to return to the scene, where he was arrested. Blood tests after Warren's arrest showed he had a blood alcohol level of .12 percent, above Michigan's legal limit of .08 percent. He had been drinking at a golf course earlier in the day, he told a sheriff's deputy that night.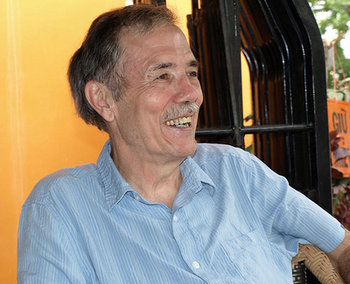 Shea and Warren both declined to comment on Thursday's hearing at the Washtenaw County Trial Court.
Bernard Lillie pointed to the work done by Washtenaw County Sheriff's Office Deputy Robert Lohse, who was the lead investigator on the case. He said Lohse worked hard and the family was very pleased by his effort, believing he went above and beyond what was required.
"It was pretty amazing, all the things he did," Bernard Lillie said.
Thursday's hearing marked the resolution of a case that's taken more than a year to move forward. Warren had three trial dates rescheduled and five final pretrial hearings, including Thursday's. Family members were teary eyed outside the courtroom Thursday, with many saying they felt relieved to see Warren plead guilty to the charge.
Gary Lillie was a major force in veterans' organizations in Washtenaw County. Bernard Lillie said getting to know how much his brother meant to other people was one of the most emotional parts of the grieving process for him.
"He was a big loss to the community and to us," he said.
Warren remains free on bond until his sentencing hearing.
Kyle Feldscher covers cops and courts for AnnArbor.com. He can be reached at kylefeldscher@annarbor.com or you can follow him on Twitter.