Police continue investigation of July stabbing in Burger King parking lot
Posted on Wed, Sep 19, 2012 : 4:27 p.m.
Pittsfield Township police continue to investigate a July stabbing in a Burger King parking lot that left one man in critical condition.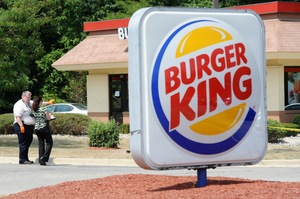 The July 16 stabbing outside the Burger King, 6190 W. Michigan Ave., followed an argument started when one of the men took offense to being served after the other man, police said. Pittsfield Township Deputy Police Chief Gordy Schick said the case has been turned over to the Washtenaw County Prosecutor's Office, but the investigation remains active.
"Pittsfield police detectives are continuing their investigation by obtaining additional evidence and following up on tips that were received after the incident," Schick said.
A verbal argument inside the restaurant resulted in the two men going outside to settle their dispute, police said. A 32-year-old Saline man stabbed a 46-year-old Brooklyn man several times before the 46-year-old took the knife away from him and stabbed the Saline man several times, police said.
The Saline man was considered the aggressor, and the Brooklyn man was hospitalized in critical condition because of his injuries, which required surgery. The man survived, police said.
The men did not know each other before the incident, police said.
The case was turned over to the prosecutor's office the day after the incident, but so far no charges have been filed. Washtenaw County Chief Assistant Prosecutor Steve Hiller was not immediately available for comment on the case Wednesday.