Posted on
Fri, Feb 1, 2013 : 5:59 a.m.
Police continue to investigate any link between homicide and road rage shooting
By John Counts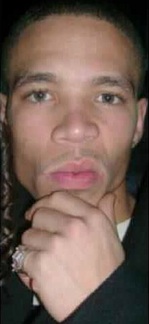 Courtesy photo
Police Thursday continued investigating the fatal shooting of Brandon Charles, who was found dead in a car in the driveway of an Ypsilanti Township home Tuesday night.
But there weren't any more details to release in the Ypsilanti Township man's death, said Sgt. Geoff Fox of the Washtenaw County Sheriff's Office.
"We're interviewing people, tracking down information, tracking down tips," he said.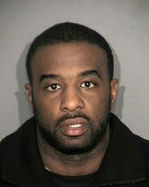 Courtesy of Wayne County Jail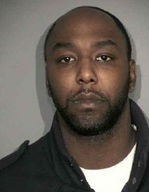 Courtesy of Wayne County Jail
Part of the investigation is determining if there is any connection between the homicide and a "road rage" shooting in Detroit on New Year's Day.
"We're investigating any and all information that pertains to (Charles)," said Fox. "The incident earlier this month pertains to (him)."
Charles was scheduled to testify at a preliminary examination for the men accused in the New Year's Day shooting the morning after he was found dead.
Detectives have not yet questioned the two men, Fox said. Both 30-year-old Willie Lee Wimberly, of Trenton, and 33-year-old Steve DeShawn Smith-Rush, of Inkster, remain free on bond.
Their preliminary examination that was adjourned Wednesday morning has been rescheduled for Feb. 20. In an email, Maria Miller from the Wayne County Prosecutor's Office said no information will be released as long as the homicide is under investigation
A call to James W. Anderson, Wimberly's attorney in the road rage shooting, was not returned as of Thursday evening.
Obadiah Benyhwh, a lifelong resident of West Willow who knew Charles, said Wednesday that Charles' girlfriend, who was shot nine times in the road rage shooting incident, was released from the hospital Monday.
Fox said detectives have spoken with the woman, who police will not identify, but that she was not present when Charles was shot Tuesday night at a home in the 600 block of Calder Avenue.
"There's nothing to indicate she has any involvement in the case," Fox said.
Benyhwh said Charles was at a cousin's house before coming to the Calder Avenue house, where a friend lived. The house was in the process of being vacated, said Benyhwh, who did not want to identify the people Charles was visiting.
"They are ... moving out of the house," he said. Benyhwh was just around the corner sitting on a porch when the shooting occurred. He didn't hear the shots but saw police responding to the scene.
Benyhwh said he last saw Charles the day before.
"It's very tragic. He was a decent individual," he said.