Posted on
Thu, Feb 28, 2013 : 2:24 p.m.
Police investigating U-M graduate student in 3 sexual assaults
By John Counts
This story was updated after 5 p.m. with clarification from Diane Brown on the reporting process of the alleged sexual assaults.
Police have questioned a 31-year-old University of Michigan graduate student who three women said sexually assaulted them inside his off-campus Ann Arbor apartment.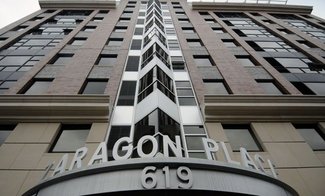 From Facebook
The Ann Arbor man has been interviewed and police continue to investigate the allegations, Ann Arbor police
Lt. Robert Pfannes
said.
The three women are students at the University of Michigan and are over the age of 18. Police would not release any other information about the suspect or victims.
The suspect was described in a U-M crime alert as an Asian male, 31 years old (but looks younger), 5'6"-5'7", 140 pounds, short black hair, brown eyes.
One incident is reported to have happened on Feb. 15, with the others dating back to September. U-M police spokeswoman Diane Brown said one of the previous incidents was reported to university officials, but not to police until the latest student stepped forward.
The first assault was reported to a university official in mid-October. The official reported it to police per university protocol, but the woman did not want to file a police report, Brown said. Investigators cannot proceed without the willingness of the person reporting the crime.
The second woman did not report an assault to either university officials or police, Brown said, though investigators were made aware of an incident involving her and the 31-year-old.
The third woman reported an assault to university officials, who once again notified police per school protocol, Brown said. The university staff worked with the woman to make her aware of her options and she filed a report with the Ann Arbor Police Department Wednesday, which is when a crime alert was issued.
At this time, investigators were able to determine the 31-year-old man may have been involved in all three, according to police.
"We were able to conclude that there was a common suspect," Brown said, adding that the allegations amount to "a disturbing pattern of behavior."
The assaults were said to have occurred at the man's residence in the Zaragon Place Apartments on East University Avenue in the jurisdiction of the Ann Arbor Police Department. The department was notified of the assaults Wednesday, Pfannes said.
Police identified and questioned the man that night and were continuing efforts to question the students who reported the assaults Thursday.
The three students told police they drank alcohol in the apartment and were subsequently assaulted, according to a U-M crime alert issued late Wednesday. In two cases, the victims reported passing out then waking up during the assault.
"A third student reported she had been inappropriately grabbed by the suspect," according to the crime alert.
There have been several sexual assaults reported on or near U-M campus since August. Crime alerts were issued for assaults Aug. 21, Sept. 1, Sept. 3., Sept. 8 and Jan. 13, when a suspect was arrested and released by U-M police pending investigation.
Police said the suspect being questioned in the Zaragon assaults is not the same man arrested and released pending investigation for a reported assault at West Quad in January. Brown said police and prosecutors still are waiting for lab results to come back in that case.
Whether the 31-year-old was involved in any of the other sexual assaults, however, is not clear.
"We are reviewing incidents from the fall to see if they're related," Brown said.
Anyone with information is asked to call U-M police at (734) 763-1131 or AAPD's tip line at (734) 794-6939 or tips@a2gov.org.
John Counts covers cops and courts for AnnArbor.com. He can be reached at johncounts@annarbor.com or you can follow him on Twitter.