Posted on
Mon, Aug 15, 2011 : 1:56 p.m.
Police offer $5,000 reward in 1 of 2 bank robberies
By Lee Higgins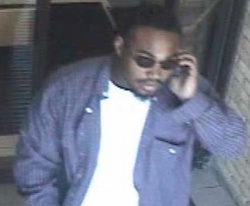 Ann Arbor police announced a $5,000 reward this afternoon for information leading to the arrest of the man responsible for robbing a PNC bank branch on Washtenaw Avenue in the first of two bank robberies in Washtenaw County this morning.
Investigators also released surveillance photographs of the man they said walked into the Ann Arbor bank at 9:56 a.m., implied he had a weapon and passed a note to a teller, demanding money. The man fled with an undisclosed amount of cash and may have left the area in a blue or gray Pontiac Grand Prix or Grand Am.
The man is described as black, in his mid-30s, 5 feet, 9 inches to 5 feet, 11 inches tall, with dreadlocks and a ponytail. He was wearing a purple or black shirt, blue jeans and white tennis shoes. Detectives said they have no reason to believe the robbery is related to a robbery reported 20 minutes later at Bank of America at 2250 West Michigan Avenue in Ypsilanti Township.
In that case, 3 people entered the bank and jumped the counter, taking money, Washtenaw County Sheriff's Department spokesman Derrick Jackson said. The robbers then went into the vault and took more money, Jackson said. They were wearing masks and gloves, he said. None showed any weapons, he said.
Melanie Maxwell | AnnArbor.com
Anyone with information on the Ann Arbor robbery can call Det. Bill Stanford at (734) 794-6930, ext. 49318, or the AAPD confidential tip line at (734) 794-6939.
Owners of businesses nearby had mixed feelings about the robbery. Wally Abdulnoor, who owns Falestta's Market, 2200 Pittsfield Blvd., down the street from PNC Bank, said officers stopped by to ask if workers had seen anything, but they hadn't. "We have to try to be safe and secure and pay attention to do something like that," Abdulnoor said. "It's a tough time and everybody's going for so much, so we have to be careful, that's all we can say."
Breanne Sinkule, manager of the Roundtree Bar & Grill, 2203 Ellsworth Road, which is next door to the Bank of America branch robbed about 10:15 a.m. said the robbery is unsettling. "It's scary to me," she said "…that someone else is getting robbed next door." As the restaurant prepared to open at 11 a.m., she saw police cars and wondered what was going on.
Paul Fletcher manages Ace Hardware, 3352 Washtenaw Ave., which is also near PNC Bank, wasn't concerned. "It doesn't seem to affect anything that goes on. It seems to be the banks. No one here is worried about it," Fletcher said. "It's one of those odd things," he continued. " I think that people come from out of town to hit banks. You don't really think it's something that's going to impact your business."
AnnArbor.com reporter Juliana Keeping contributed to this report.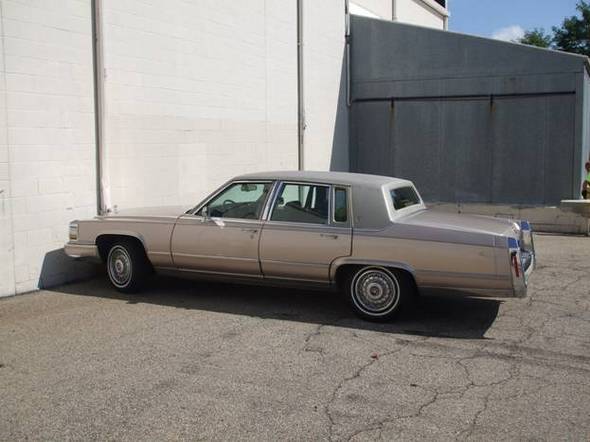 Washtenaw County Sheriff's Department