Posted on
Fri, Jul 26, 2013 : 5:59 a.m.
U-M medical student homicide investigation: Ann Arbor neighbors stunned by death
By Kyle Feldscher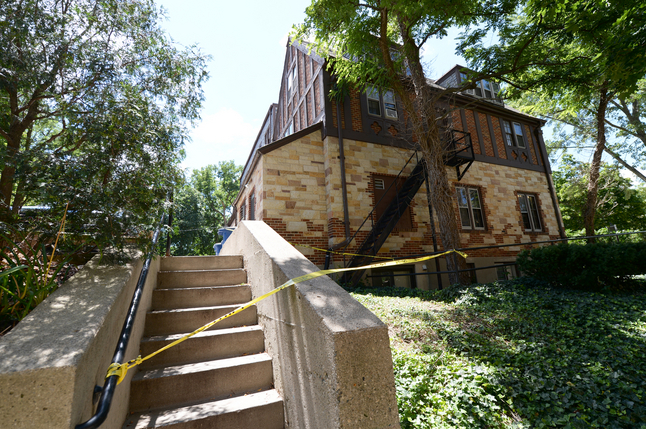 Melanie Maxwell | AnnArbor.com
UPDATE: Autopsy: University of Michigan medical student student died from single gunshot wound
The 200 block of North Ingalls Street is a leafy neighborhood, just outside the hustle and bustle of Ann Arbor's State Street district.
The porches of the large homes make for good study and relaxation spots for the students who live in the large rental homes and apartments that line the street.
"Nothing ever happens here, really," said Gabriela Granados.
But, now that a police car is posted near a home at the corner of North Ingalls and Catherine Street, that quiet has a sort of eerie edge.
On Wednesday, 25-year-old Paul DeWolf, a second lieutenant in the United States Air Force and a University of Michigan medical student who was set to graduate in May, was found dead in his room. DeWolf was a 2010 graduate of Grand Valley State University and a Schoolcraft, Mich., native.
After more than 24 hours of investigation, police said Thursday they are investigating his death as a homicide.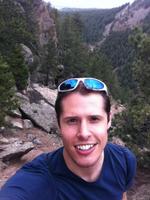 Facebook photo
Taylor Paquette and Katie Pavelich, Flint-area natives who attend U-M, were sitting on their porch just after 6 p.m. Thursday, books and pages of notes open in front of them. They reacted with shock when told police are investigating DeWolf's death as a homicide.
"That's so scary," Paquette said repeatedly.
Pavelich said she's lived in her house down the block from the Phi Rho Sigma fraternity where DeWolf lived for three years, but doesn't know any of the students who live there. The residents are all medical students, who rarely have time to do the sort of things that make neighbors notice them, she said.
"We don't really know them," Pavelich said.
As with most neighborhoods close to the university's campus, students occupy most of the housing on North Ingalls. Pavelich said there's a mix of undergraduate and graduate students on the block — more undergrads on the south end and more graduates as the street goes north.
The quiet street hasn't been so quiet since DeWolf was reported dead at noon on Wednesday. Ann Arbor police detectives were around the area much of Wednesday afternoon and patrol vehicles were stationed on the street on two different occasions when AnnArbor.com reporters went to the area Thursday.
Satellite trucks from TV news stations have been parked in the area as well, Paquette and Pavelich said.
Granados, a recent graduate, has lived on the street for nearly a full year. She said the residents in Phi Rho Sigma usually keep to themselves and she was shocked to learn there had been a homicide near her house.
"We're absolutely stunned," she said when asked about how she and her roommates had reacted to seeing investigators in their neighborhood Wednesday.
The investigation into DeWolf's death continues and police expect to release more information on Friday, according to a statement released Thursday evening.
A police investigation began about noon Wednesday and University of Michigan police released a crime alert just before 11 that night.
Police said DeWolf failed to arrive for a scheduled assignment at the Veteran's Affairs Hospital Wednesday morning. The hospital sent a colleague to the home to check on him, and that person discovered DeWolf had died. Police were immediately called following that discovery.
The residents who spoke to AnnArbor.com had far more questions about what happened on Wednesday than answers. Pavelich and Paquette said they didn't notice anything unusual Wednesday morning or hear anything during the nighttime hours.
"It's just so quiet here," Paquette said.
Kyle Feldscher covers cops and courts for AnnArbor.com. He can be reached at kylefeldscher@annarbor.com or you can follow him on Twitter.