Posted on
Mon, Feb 25, 2013 : 5:58 a.m.
Saline man accused in Burger King stabbing takes plea deal
By John Counts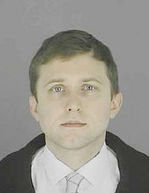 Courtesy of WCSO
A 33-year-old Saline man who police say stabbed a stranger in a Burger King parking lot after a fight about who was served first took a plea deal Thursday in the Washtenew County Trial Court.
Adam Luke-Michael Ayers pleaded no contest to assault with intent to do great bodily harm in exchange for the dismissal of assault with intent to murder and assault with a dangerous weapon charges at the time of sentencing.
It remains to be seen whether Ayers will see any prison time for the offense, however. The plea agreement calls for 10-23 months of incarceration, though Judge David Swartz said it would be in a "straddle cell," which allows judges to use their discretion to sentence offenders to prison, jail or probation.
The sentencing agreement calls for three months in jail, probation and restitution to the victim for medical bills in the ballpark of $20,000.
A 46-year-old Brooklyn man was not charged in the July 2012 incident, though police said Ayers also was stabbed in the altercation at a Pittsfield Township Burger King. Ayers was characterized as the main aggressor. The Brooklyn man was left in critical condition and hospitalized.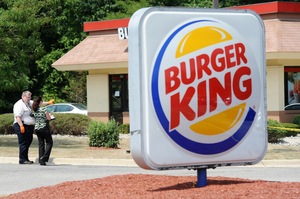 Melanie Maxwell | AnnArbor.com
"He's making a recovery, but it's a long road as the injuries were very severe," Pittsfield Township
Deputy Chief Gordy Schick
said about the Brooklyn man Friday.
The stabbing took place outside the Burger King at 6190 W. Michigan Ave. following an argument started when one of the men took offense to being served after the other man, police said.
A verbal argument inside the restaurant resulted in the two men going outside to settle their dispute. That's when Ayers stabbed the Brooklyn man several times before the Brooklyn man took the knife away from him and stabbed him several times, police said.
Swartz said Ayers' actions went beyond self-defense and caused "very serious injuries."
Ayers has been free on 10 percent of $1,000 bond since his November arraignment. His sentencing is scheduled for March 28.
John Counts covers cops and courts for AnnArbor.com. He can be reached at johncounts@annarbor.com or you can follow him on Twitter.