Stephen Jenson faces bond review hearing after allegedly using unauthorized computer, violating curfew
Posted on Mon, Oct 22, 2012 : 6 p.m.
The former University of Michigan resident physician accused of having child pornography on his computer will return to court Wednesday after being accused of violating his curfew and using an unauthorized computer.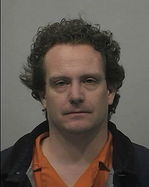 According to a petition filed last week in the U.S. District Court for the Eastern District of Michigan, a Pretrial Services officer became aware on Oct. 16 that Stephen Jenson was using a computer not monitored by Pretrial Services. Pretrial Services monitors defendants accused of federal crimes while their court case is pending.
Court documents show Jenson's travel is to be limited to the Eastern District of Michigan and Utah, he is not to have any contact with a victim or potential victim in the case, he is to undergo sex offender treatment as directed and is prevented from having a firearm or destructive device. Jenson also is to participate in location monitoring and curfew, have no computer unless for work and with Pretrial Services-installed monitoring software and have no contact with minors. Jenson is not allowed to leave his home between 8 p.m. and 8 a.m.
It's alleged in the petition filed on Oct. 17 that Jenson used a computer not monitored by Pretrial Services and violated his 8 p.m. curfew five times between April 12 and Oct. 1. After the alleged Oct. 1 violation, Jenson's curfew was amended to prevent him from leaving his home between 5 p.m. and 8 a.m., records show. He's accused of violating that 5 p.m. curfew by 34 minutes on Oct. 13, according to court records.
"On October 16, 2012, it came to the attention of Pretrial Services that the defendant has been accessing a computer that is not monitored by Pretrial Services," the petition states.
A bond review hearing will be held at 11 a.m. Wednesday at the courthouse in Detroit.
Raymond Cassar, Jenson's attorney, was not immediately available to comment on the allegations.
Jenson is charged with receipt of child pornography and possession of child pornography. According to federal investigators, Jenson had 97 images and four videos of child pornography on his computer.
At a court hearing in September, Jenson attempted to plead guilty to possession of child pornography in exchange for the receipt of child pornography being dropped. However, U.S. District Court Judge Avern Cohn refused to accept the agreement because Jenson would not have been allowed to appeal his sentence.
Jenson was fired from the University of Michigan Hospital in December after being charged by Washtenaw County prosecutors with possession of child sexually abusive material. In May 2011, a hospital employee discovered the alleged pornographic images on a thumb drive. The employee notified U-M Hospital Security, but no one reported the incident to U-M police until November.
According to records, at least eight different people knew about the alleged child pornography by June 2011.
The state child pornography charges were dropped in February in favor of the federal charges.
The university has announced several changes brought on by the six-month reporting delay, including forming a new Division of Public Safety and Security, which was announced Friday. During an external review, investigators interviewed 37 people and found lapses in communication between hospital security and police.
The actual review done by Chicago-based attorney Zachary Fardon will not be released to the public, but a memo was issued summarizing the findings.
An internal review into the reporting lapse was released on Feb. 10. A U.S. Department of Education review into the incident continues.