Posted on
Wed, Nov 7, 2012 : 5:22 p.m.
Suspect in I-96 corridor shootings faces weapons charges, $2 million bond
By AnnArbor.com Staff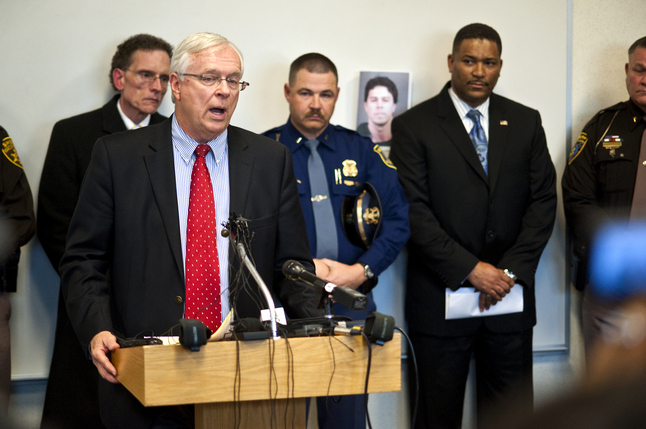 Joseph Tobianski | AnnArbor.com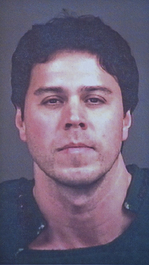 HOWELL — Raulie Casteel, the 43-year-old man suspected in the
I-96 corridor shootings, faces charges of
assault with a dangerous weapon and other gun charges, MLive
reported
.
A district court judge set bond for Casteel at $2 million during a hearing Wednesday in Howell. Casteel could face up to seven years in prison. He is charged with firing from an automobile, assault with a dangerous weapon, discharging a firearm from a vehicle and three felony firearm possession charges.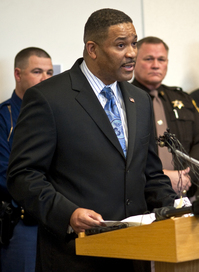 Joseph Tobianski | AnnArbor.com
Casteel was
arrested Monday
at his home in Wixom. He's suspected of 24 shootings, mostly at moving vehicles. They occurred in four counties along a 100-mile stretch of the I-96 corridor beginning Oct. 16. One person was wounded.
Casteel was charged Wednesday in connection with a shooting incident Oct. 18. Prosecutors believe he fired from his vehicle with a 9-millimeter pistol at a woman driving on Interstate 96 near the 135 mile marker.
Livingston County Prosecutor David L. Morse said charges are likely in the coming days related to incidents that occurred in Oakland County.
Casteel's next court date was scheduled for Nov. 14, the Associated Press reported.
Casteel's attorney is Douglas R. Mullkoff of Ann Arbor, MLive reported. He said in court that he had not yet met with his client.
Casteel's mother Lana Hunt has told the Detroit Free Press that she's worried her son might be mentally ill, but he refuses to see a doctor.