Posted on
Tue, Nov 6, 2012 : 5:09 p.m.
I-96 corridor shootings: Police believe suspect in custody is only one responsible
By Cindy Heflin
Police believe the man they have arrested in connection with the I-96 corridor shootings is the only person responsible for them, Detroit media outlets reported Tuesday afternoon.
"The public can breath a heavy sigh of relief today," Gene Wriggelsworth, Ingham County sheriff told the Detroit Free Press.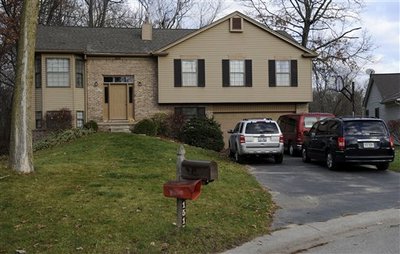 AP photo
Wriggelsworth is part of the multi-agency task force investigating the string of 24 shootings that has had residents on edge since Oct. 16.
The suspect, a 43-year-old man police arrested at a home in Wixom Monday night, is expected to be charged Wednesday, the newspaper reported.
Police seized at least one gun from the residence, The Associated Press reported.
Wriggelsworth said a tip — one of close to 3,000 that have come in — led authorities to the man's home, The Associated Press reported. He declined to disclose what the suspect told investigators.
"There is no belief that there is another shooter out there," State Police Lt. Michael Shaw told Mlive. He added that motorists should continue to remain vigilant, aware of their surroundings and report anything suspicious on or near the I-96 corridor.
Members of the task force arrested the suspect at his residence Monday night in the area of Loon Lake Road and Kings Crown Court, MLive reported. Police executed a a search warrant at the home Monday night.
The 24 reported shootings occurred on or near I-96 in Livingston, Ingham, Oakland and Shiawassee counties. Only three actually occurred on the freeway. One person was injured.
Authorities believe the suspect committed the shootings from a moving vehicle in most of the reported instances.
"He was approaching from the opposite direction, fired and kept on driving past the victim," Shaw said. "A lot of times by the time people realized what happened, he was already on his way."
Watch a Detroit Free Press video interview with Donald Dawkins, Detroit spokesman for the U.S. Bureau of Alcohol, Tobacco, Firearms and Explosives.