Posted on
Fri, Dec 21, 2012 : 2:58 p.m.
Testimony: Man killed 15-month-old boy by shoving him into TV stand
By John Counts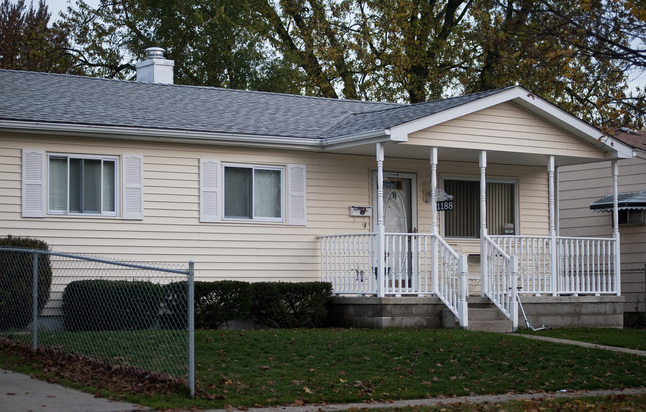 Daniel Brenner | AnnArbor.com
Editor's note: This story contains details that may be disturbing to some readers.
Courtroom testimony in the death of 15-month-old Chase Miller suggested the boy suffered a night of abusive horror at the hands of his baby sitter, 34-year-old Michael Curtiss.
The Ypsilanti Township man snorted heroin 20 minutes before becoming angry and pushing the toddler's head into a television stand, police testified at a preliminary examination in the 14B-District Court Friday.
At the exam, a judge ruled there was enough probable cause to bind Curtiss over to circuit court on charges of felony murder, first-degree child abuse and heroin possession.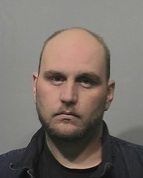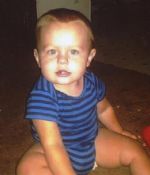 Chase Miller
Deputy Washtenaw County Medical Examiner Dr. Bader J. Cassin, who ruled the death a homicide, testified Miller had bruises and scrapes on his legs, buttocks and genitals. Cassin said an injury to the back of Miller's head was the cause of death.
"There were two blood clots on the surface of the brain," Cassin said, adding that they were caused by a "sudden, violent action."
NIGHT OF ABUSE
A night of abuse preceded the push into the TV stand, police testified. Throughout the court proceeding, the prosecution sought to establish the sequence of events leading up to Miller's death starting with the 15-month-old boy being left with Curtiss.
Miller's mother, who was romantically involved with Curtiss, dropped the boy off at Curtiss' Ypsilanti Township home in the 1100 block of Fall River Road on her way to work on Oct. 21. Curtiss's 6-year-old son also was at the house, AnnArbor.com previously has reported.
Much of the timeline testified to was constructed from a statement Curtiss gave investigators during questioning. Det. Everette Robbins of the Washtenaw County Sheriff's Office said the abuse began when Miller vomited on himself and ruined his clothes.
Curtiss told police he became angry and threw the toddler on a bed with enough force the boy bounced off and into the wall. Curtiss also told police he had used heroin about 20 minutes earlier and that the drug makes him lose his temper.
After undressing Miller, Curtiss forced the boy to sit on the toilet and held him there, gripping his legs which could have caused the bruising to the thighs, officials testified. The boy, who the prosecution pointed out was too young to be potty-trained, also fell into the toilet as Curtiss struggled with him, Robbins testified.
Curtiss told police he then drew a bath and forcibly put the 15-month-old into a safety seat, but did not latch it, Robbins said. The bruises to Miller's genitals are believed to have been sustained in the bathtub safety seat.
While Curtiss left Miller in the bathroom to go out and tend to his 6-year-old son, the toddler got out of the bathtub and wandered into the master bedroom, police said. As Miller was standing wet and naked at the foot of the bed, he urinated on himself. This enraged Curtiss and caused him to put his hand on Miller's head and push hard, according to Robbins' testimony.
"(Curtiss) said that he pushed (Miller) backward into a TV stand," Robbins said. "He said he was angry ... because the kid was peeing."
Curtiss then picked Miller up and placed him on the bed, where the boy began vomiting, according to testimony. Curtiss took Miller into the bathroom where he tried administering CPR, then called 911, police said.
INVESTIGATION LEADS TO CHARGES
Sheriff Det. Jamie Stitt was one of the officers to respond to St. Joseph Mercy Hospital, where Miller was later pronounced dead, and Curtiss' house early in the morning on Oct. 22.
"We noticed inside the closet there were numerous prescription bottles," Stitt said.
A white dinner plate on a top shelf in the closet had a white powder on it that later tested positive as heroin. Police said there was 1.5 grams of heroin found at the house.
"He said he had not used any," Stitt said.
A drug test later performed on Curtiss revealed he had been using heroin. He was arrested on the drug charge and taken to the Washtenaw County Jail where he was questioned by several detectives before Robbins, who said Curtiss' story kept changing about what happened to Miller.
"He provided multiple versions," Robbins said. "He told me he lied."
Robbins added Curtiss told him he lied because he didn't want investigators to think he was responsible for Miller's death.
Prosecutors eventually charged Curtiss with open murder, first-degree child abuse and possessing less than 25 grams of heroin. Judge Charles Pope bound Curtiss over to circuit court despite an argument from Assistant Washtenaw County Public Defender Lorne Brown that Curtiss did not intend to harm Miller. Intention is needed for a first-degree child abuse charge. Since the felony murder charge is predicated on the child abuse charge, Brown argued the two charges should not be sent up to the higher court.
Pope disagreed.
"It's clear to the court that Mr. Curtiss, in his heroin-induced anger ... pushed (Miller)," he said. "It was his intent to cause physical injury to this child."
A pretrial hearing was scheduled for Jan. 29 at 1:30 p.m. in front of Judge Donald Shelton. Curtiss remains at the Washtenaw County Jail with no bond.
John Counts covers cops and courts for AnnArbor.com. He can be reached at johncounts@annarbor.com or you can follow him on Twitter.