Posted on
Wed, May 9, 2012 : 7:21 p.m.
Woman accused of embezzling $250,000 can't afford attorney
By John Counts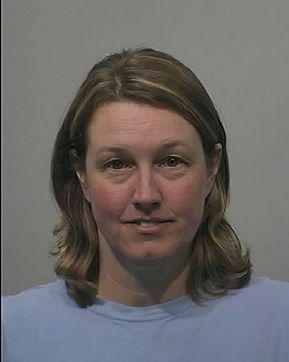 This story has been updated to add that charges against Oral Molden have been dropped.
The Lima Township woman accused of embezzling $250,000 from A2 Auto Glass last year was appointed a public defender when she appeared Wednesday in the Washtenaw County Trial Court.
Janice Lee Molden, 45, came before Judge Archie Brown with her defense attorney, Joseph Simon. She said she can no longer afford to pay him.
"I can't afford to pay for him any longer," she told the judge.
Brown granted the motion and appointed Molden an attorney, Assistant Washtenaw County Public Defender Laura Dudley.
There was also a pretrial conference set for 1:30 p.m. July 18.
"This has been pending at the district court for a long time," said Dudley.
In fact, Wednesday's hearing came almost a year to the day Molden was arraigned the embezzlement charges. On May 7, 2011, Molden was charged with embezzling $100,000 or more, embezzling $25,000 or more, embezzling more than $999 but less than $20,000 and three counts of using a computer to commit a crime.
That same day, Molden's husband, Oral Molden, 47, was charged with embezzling $20,000 or more.
The charge against Oral Molden was dismissed at a preliminary examination on April 24 because there was insufficient evidence to bind it over to circuit court, according to the Washtenaw County Prosecutor's Office.
Janice Molden is accused of embezzling the money from the auto glass company where she worked as a bookkeeper in Scio Township over a period of three-and-a-half years.
She remains free on a personal recognizance bond.
John Counts covers cops and courts for AnnArbor.com. He can be reached at johncounts@annarbor.com or you can follow him on Twitter.