Posted on
Sat, Jan 19, 2013 : 9:35 a.m.
Woman accused of working with husband to embezzle $250,000 returns to court in April
By Kyle Feldscher
The woman accused of working with her husband to embezzle more than $250,000 from a Scio Township business over the span of three years will return to court in April.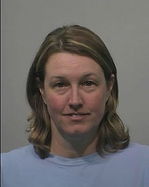 Janice Molden, 45, is charged with embezzlement of $100,000 or more, embezzlement of $25,000 or more, embezzlement of $999 but less than $20,000 and three counts of using a computer to commit a crime. She was scheduled to be in court Wednesday afternoon, but her case was adjourned until 1:30 p.m. April 10, court officials said.
Janice Molden and her husband Oral are accused of embezzling approximately $250,000 from A2 Auto Glass in Scio Township during a period of 3 1/2 years.
Oral Molden was charged with false pretenses over $20,000, false pretenses between $999 and $20,000, making or permitting a false tax return and malicious use of a telecommunications service last month. He was released on a personal recognizance bond. He was originally charged with embezzlement of $20,000 or more but that charge was dismissed on April 24 at a preliminary exam.
The couple both worked for the company. Janice Molden was a bookkeeper and Oral Molden did computer work for the company, according to deputies.
Janice Molden was scheduled to start her trial in the case on Jan. 28, but that date has been pushed back.
Kyle Feldscher covers cops and courts for AnnArbor.com. He can be reached at kylefeldscher@annarbor.com or you can follow him on Twitter.