Posted on
Thu, Sep 6, 2012 : 10:28 a.m.
Plea deal could be in the works for woman accused of embezzling $250,000
By John Counts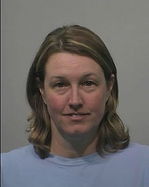 A plea deal may be in the works for the Lima Township woman accused of embezzling $250,000 from A2 Auto Glass last year.
Janice Lee Molden, 45, appeared before Judge Archie Brown in the Washtenaw County Trial Court very briefly Wednesday. After a bench conference with the judge and prosecutor, Molden's attorney, Assistant Washtenaw County Public Defender Laura Dudley, hinted at a plea deal before asking to set a trial date.
"We will probably come to a resolution sooner," Dudley said.
Still, a final pretrial date of Jan. 12, 2013 and a trial date of Jan. 28, 2013 were scheduled.
On May 7, 2011, Molden was charged with embezzling $100,000 or more, embezzling $25,000 or more, embezzling more than $999 but less than $20,000 and three counts of using a computer to commit a crime.
Molden is accused of embezzling the money from the auto glass company where she worked as a bookkeeper in Scio Township over a period of three-and-a-half years.
She remains free on a personal recognizance bond.
John Counts covers cops and courts for AnnArbor.com. He can be reached at johncounts@annarbor.com or you can follow him on Twitter.