Posted on
Mon, Apr 22, 2013 : 6:44 p.m.
Ypsilanti man pleads no contest in 2nd sexual assault case
By John Counts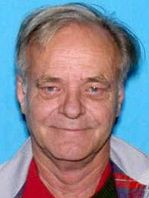 This article has been corrected. Mood did not plead guilty to the charge; he pleaded no contest.
The 76-year-old man found guilty by an Oakland County jury of criminal sexual conduct pleaded no contest Monday to a similar charge in his Washtenaw County case.
Instead of going to trial, which was set to start April 29, Dervin Mood pleaded no contest in the Washtenaw County Trial Court to an added count of third-degree criminal sexual conduct. Three counts of first-degree CSC and two counts of second-degree CSC will be dismissed per the plea deal.
"i think it's for the best," Mood told Judge Darlene O'Brien when she asked him if he wanted to enter the agreement.
The deal calls for an identical sentencing of 9 to 22 years as the Oakland County case. The two terms will run concurrently.
Mood could also be found guilty of violating federal probation, an offense prosecutors said could get him an additional two years in prison. Mood was federally convicted of possessing child pornography when he was charged in the Washtenaw and Oakland county cases.
Mood was accused of sexually assaulting a man between 2003 and 2011 at Mood's Ypsilanti home in the 900 block of Pleasant Drive when the man was 12, 15, 16 and 19 years old, according to court records. The man, who was known to Mood, suffers from Asperger's syndrome, officials said.
Mood was convicted of assaulting the same man in Orion Township in the Oakland County case.
AnnArbor.com has previously reported Mood holds a master's degree in elementary education, once worked as a public school teacher and owned an Ypsilanti-area child care center from 1975 to 1982.
John Counts covers cops and courts for AnnArbor.com. He can be reached at johncounts@annarbor.com or you can follow him on Twitter.