Posted on
Tue, Dec 18, 2012 : 2:59 p.m.
Ypsilanti man pleads guilty to exposing teen to HIV; sentencing agreement calls for 3-15 years
By John Counts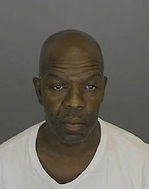 Courtesy of WCSO
The HIV-positive Ypsilanti man accused of sexually assaulting four teen boys took a plea deal Tuesday in the Washtenaw County Trial Court.
Leonardo Devinci Christian, 53, pleaded guilty to one count of second-degree criminal sexual conduct, a 15-year maximum felony; and one count of sexual penetration by a person with AIDS/HIV on an uninformed partner, a four-year felony.
Numerous other related charges, including a case that was adjourned in the 14A-1 District Court on Tuesday morning, will be dismissed at the time of sentencing. Prosecutors also agreed not to bring any more charges against Christian.
Judge Donald Shelton accepted the pleas after questioning Christian about the nature of the two counts, which involved two of the four victims.
"Did you know you had AIDS?" Shelton asked Christian after establishing there was sexual contact with one of the victims.
"Yes," Christian said.
"Did you inform (the victim) you had AIDS?" Shelton asked.
"No," Christian said.
Christian is scheduled to be sentenced at 1:30 p.m. Jan. 29. The sentencing agreement that was part of the plea deal calls for a prison term at the bottom of the guidelines: 36 months to 15 years.
Three additional teenage boys have come forward since Christian was first charged of sexually assaulting a 14-year-old boy he met at one of the free holiday meals Christian organized for the Ypsilanti community. Police said Christian gave the boy and his family free tickets to a charity Christmas dinner held at Korey's Krispy Krunchy Chicken and Coops Charity Poker Room, where the dinner had been held for the last three years.
Corey Barden, the restaurant's owner, said the meal will go on as planned this year despite Christian's incarceration. The charity dinner is planned for Wednesday, Dec. 19 from noon to 5 p.m. at the restaurant, located at 124 Pearl St., Ypsilanti.
"We didn't want to stop," Barden said. "We wanted to continue to give back to the community."
Christian once raised the lion's share of the money for the event through his fundraising organization. The main sponsorship has now been passed along to the Downtown Association of Ypsilanti. The dinner will be similar to the ones Christian put on, however. There will be turkey, ham, chicken, green beans and other refreshments for people of need, Barden said.
"Despite (Christian's) situation, it's a worthy thing for the community," said Downtown Association of Ypsilanti president David Heikkinen. "The event was bigger than him."
In addition to the annual holiday meals, Christian was a familiar face at Ypsilanti City Council meetings, which he videotaped for the website Ypsinews.com. He also held many fundraisers for various causes in the community.
"The nerve that it takes to be ... unremorseful in front of people in influential positions, that kind of behavior is amazingly sick," said Ypsilanti City Councilman Ricky Jefferson, who was on hand in court for the plea deal Tuesday. "For all of us to miss the behavior underneath, that's a pretty clever guy."
Christian's attorney, Michael Vincent, said his client is "genuinely remorseful."
"It's the beginning of the end of a painful time for the Ypsilanti community," he added. "We wish the community will heal."
Christian faced 17 charges in three different cases relating to four victims. The 15 charges that will be dismissed at the time of sentencing are: two counts of CSC assault with intent of sexual penetration, six counts of third-degree CSC, three counts of sexual penetration by a person with AIDS/HIV on an uninformed partner, two counts of accosting children for immoral purposes and two counts of fourth-degree CSC.
John Counts covers cops and courts for AnnArbor.com. He can be reached at johncounts@annarbor.com or you can follow him on Twitter.