Posted on
Fri, Dec 7, 2012 : 5:58 a.m.
Man charged with sexually assaulting 4th teen; lawyer says he's 'target of accusations'
By Kyle Feldscher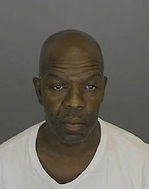 Courtesy of WCSO
Another teenage boy has come forward alleging an Ypsilanti community event organizer sexually assaulted him.
The boy alleges Leonardo Devinci Christian, who is HIV positive, sexually assaulted him during June and July of this year, prosecutors said.
Christian was charged earlier this year with sexually assaulting three other boys and was arraigned on 13 criminal charges.
Christian was arraigned Thursday in front of Magistrate Thomas Truesdell on first-degree criminal sexual conduct on a person between 13 and 16 years old, third-degree criminal sexual conduct involving penetration on a person between 13 and 16 years old, assault with intent to commit criminal sexual conduct and sexual penetration by a person with AIDS/HIV on an uninformed partner.
Michael Vincent, Christian's attorney, said he wasn't surprised at the new charges but hadn't had a chance to review the police report related to the new allegations.
"It's easy to accuse somebody of something," Vincent said. "This man has done untold amount of charity work for this city and cared about people who didn't have enough to eat. It seems at this point he's become a target of accusations."
Christian has been held in the Washtenaw County Jail since he was charged in the initial case on Aug. 31. Truesdell raised Christian's bond from $50,000 cash to $100,000 at his arraignment Thursday. He's scheduled to return to court for a preliminary exam on the latest case at 8:30 a.m. Dec. 18 at the 14A-1 District Court in Pittsfield Township.
Christian gave yes and no answers to Truesdell during his arraignment on Thursday. He was a well-respected member of the Ypsilanti community prior to criminal charges being brought against him, organizing annual holiday meals and regularly attending Ypsilanti City Council meetings.
One of the four known alleged victims, a 14-year-old boy, said Christian gave him and his family tickets to the annual holiday meals he organized at Korey's Krispy Krunchy Chicken and Coops Charity Poker Room in Ypsilanti. After charges were brought against Christian in that case, two 15-year-old boys came forward and alleged Christian sexually assaulted them in 2006.
Christian's trial in those cases is scheduled to begin at 8 a.m. Jan. 22, and court records show he has a final pretrial hearing for those cases at 1:30 p.m. Dec. 18 in front of Washtenaw County Trial Court Judge Donald Shelton.
Kyle Feldscher covers cops and courts for AnnArbor.com. He can be reached at kylefeldscher@annarbor.com or you can follow him on Twitter.