Posted on
Mon, Oct 3, 2011 : 11:16 a.m.
Deans oppose unionization of graduate student research assistants in recent letter
By Kellie Woodhouse
University of Michigan Provost Philip Hanlon got some mail this week, according to The Michigan Daily.
Current and former deans of 18 U-M colleges wrote to Hanlon to object the possible unionization of graduate student research assistants. Although the unionization was approved by the U-M Board of Regents in May, several university officials —including university President Mary Sue Coleman— expressed concern about the unionization and advised against it.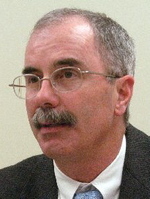 Cindy Heflin | Contributor
According to the Daily, the letter was acquired by the Mackinac Center for Public Policy and includes the signatures of current and former deans from 18 of the University's 19 schools and colleges.
"We note that graduate student research assistants are not unionized at the peer institutions against whom the University competes for faculty and graduate students …" the deans wrote in the letter, according to the Daily. "We worry that a GSRA union would make Michigan an outlier when the best and brightest graduate students compare research opportunities, and when we work to recruit excellent research faculty."
In spite of the May regents' ruling, the unionization issue is still up in the air. In August, the Michigan Employment Relations Commission upheld a 1981 ruling that states graduate assistants should be considered students and not public employees. That ruling is currently under appeal.
Read the Daily's report here.
Kellie Woodhouse covers higher education for AnnArbor.com. Reach her at kelliewoodhouse@annarbor.com or 734-623-4602 and follow her on twitter.