Posted on
Mon, Apr 9, 2012 : 5:59 a.m.
DEQ seeking comment on cleanup of ex-MichCon riverfront site where Ann Arbor wants new park
By Ryan J. Stanton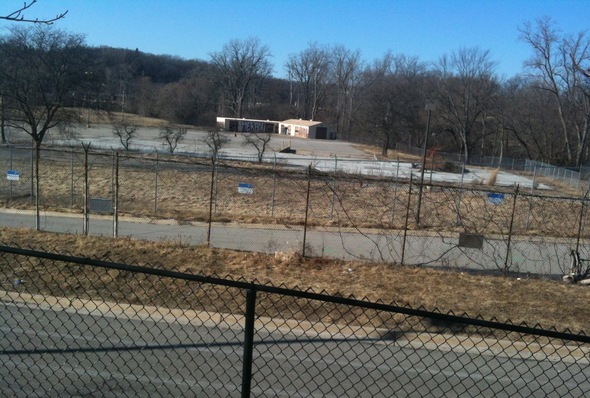 Ryan J. Stanton | AnnArbor.com
The
Michigan Department of Environmental Quality
will be in
Ann Arbor
seeking public comments on the proposed cleanup of an old
MichCon
site along the Huron River.
That's the same site where Mayor John Hieftje and others have big hopes for a future riverfront park with other amenities, possibly even a riverside restaurant.
"This is DTE's project," Hieftje said. "We will certainly want to wait and see what it is they want to do. I'm just expressing my hopes for the property."
The meeting takes place Tuesday at Cobblestone Farm, 2781 Packard Road. Doors will open in the big barn on the second floor at 6 p.m. for an informal discussion with DEQ staff.
That discussion will be followed by a public meeting at 7 p.m. and a formal hearing to gather public comment around 8 p.m.
The DEQ wants to hear feedback from the public on a proposal to clean sediment and riverbanks on the Huron River at the former MichCon manufactured gas plant site near the Broadway bridges and Amtrak station in Ann Arbor.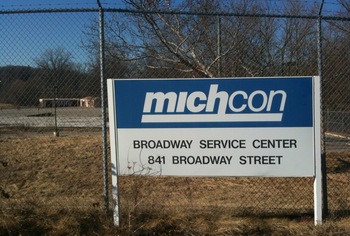 Ryan J. Stanton | AnnArbor.com
DTE Energy
, which owns the property, is proposing to remove sediment, near-shore soil and some contaminated upland soil from the Huron River and its south bank. The plan requires a construction permit from the DEQ.
MichCon, also known as the Michigan Consolidated Gas Co., is a public utility and a natural gas producer that traces its roots to 1849, back when gas was still used in streetlights. It has been a subsidiary of DTE Energy since 2001.
Ann Arbor officials have been talking about a new use for the MichCon site for decades. Two years ago, city officials discussed using it as spill-over parking for the adjacent Amtrak train station, thinking Ann Arbor-Detroit commuter rail service was going to start up soon. But that still hasn't happened.
More recently, Hieftje and others have hinted at using the site for a new riverfront park. Hieftje said he's been in close talks with DTE Energy CEO Gerry Anderson, who happens to live in Ann Arbor and is the former head of the DTE unit in Ann Arbor.
"We interact as we're walking our dogs in the Arboretum," Hieftje said. "A lot of this is going to be up to DTE, but I've been working with DTE for a number of years on getting that site cleaned up and we would certainly like to have it in our parks system."
Hieftje said the city has been seeking the former coal gasification plant property for probably three decades. DTE Energy inherited the contaminated property from MichCon.
"The city has no desire to participate in the cleanup costs," Hieftje said. "We would just rely on the philanthropy of DTE Energy."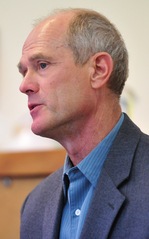 The idea of reusing the MichCon site is included in the plans of the
RiverUp!
initiative, which has U.S. Rep.
John Dingell
involved. Hieftje said the The Wolfpack group of the
National Wildlife Federation
, of which he is a member, also is working on the issue.
Ann Arbor officials expect the cleanup to take place starting this summer. DTE has vowed to pay for whitewater improvements along the river as part of the project.
Matt Naud, the city's environmental coordinator, expects the cleanup project will go before the Ann Arbor Planning Commission for site plan approval because it will disturb natural features, but he doesn't expect that to be a significant issue.
"We're just glad this significant level of cleanup is happening," Naud said. "It's a big project. They're going to be moving a lot of soil."
Added Naud: "I think DTE has been a good partner on this."
As part of the permit review process, the DEQ also is accepting written public comment on the plan through April 30.
Copies of both the plan and permit application can be viewed at the downtown Ann Arbor District Library, 343 South Fifth Ave., and at the DEQ Jackson District Office, 301 E. Louis Glick Highway, in Jackson. The phone number for the DEQ office is 517-780-7690.
Written comments should be mailed to Ray Spaulding of the DEQ Remediation Division and James Sallee of the DEQ Water Resources Division at the Jackson office.
Shayne Wiesemann, senior environmental engineer for DTE Energy, is listed as the contact on the construction permit application for the project.
Ryan J. Stanton covers government and politics for AnnArbor.com. Reach him at ryanstanton@annarbor.com or 734-623-2529. You also can follow him on Twitter or subscribe to AnnArbor.com's email newsletters.