Posted on
Sat, Jun 16, 2012 : 12:02 p.m.
Aubree's Pizzeria and Grill in Dexter allowed extended hours for special events
By Lisa Allmendinger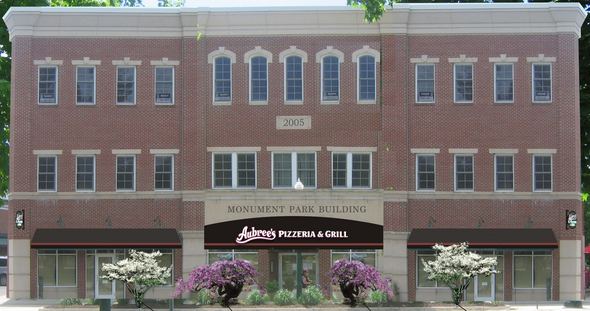 Photo courtesy of Aubree's
Aubree's Pizzeria and Grill
in
Dexter
will now be able to stay open later on special occasions, such as
Dexter Daze
.
"From time to time, in response to community events, we feel extending our hours will not jeopardize the fine standards maintained by the Village of Dexter," and which are permitted by the Michigan Liquor Control Commission, according to a letter from Amy Bulszewicz, operating manager.
Monday night, the Village Council unanimously granted this request.
"I think they have shown they are an excellent business," said Village President Shawn Keough, who added that the request was for indoor alcohol sales only.
Last summer, the restaurant wanted to extend its hours during Dexter Daze and were "told this violated the hours defined in the liquor license transfer application," the letter states, adding that the restaurant complied with the village's request.
This year, Aubree's would like the chance to stay open longer during the village's popular event, which brings thousands of people into the village.
Currently, the restaurant is open Monday-Thursday from 11 a.m.-11 p.m., Friday and Saturday from 11 a.m.-midnight and on Sunday, from 11 a.m.-11 p.m., but they'd like the option of extending those hours for special events.
Aubree's also has a special use permit from the village for its outdoor seating, but this use has limited hours as part of the approval process, Keough and Courtney Nicholls, assistant village manager, said in a memo to Village Council. According to state law, Aubree's cannot serve alcohol past 2 a.m. and food cannot be served after 4 a.m.
Before the vote, Council Member Paul Cousins, a former restaurant owner, said he was in favor of allowing extended hours and cited other restaurants in the village that already operate under those state-allowed hours.
In fact, he wanted to give a new tasting room planned by United Brewing Company, that ability as well.
During that discussion held several weeks ago, Keough said that if a need arose, all United Brewing Company needed to do was send a letter to the village requesting the extended hours with an explanation of why they needed them and he'd have no problem granting them permission. Lisa Allmendinger is a regional reporter for AnnArbor.com. She can be reached at lisaallmendinger@annarbor.com. For more Dexter stories, visit our Dexter page.