Posted on
Wed, Mar 27, 2013 : 1:48 p.m.
Dexter school board to delay interviews for new superintendent
By Danielle Arndt
Dexter Community Schools' Board of Education was expected to begin interviewing its first round of superintendent candidates this week. But a report in the Dexter Leader says the school board wants more time to vet the individuals and consider its candidate pool.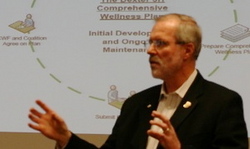 AnnArbor.com file photo
The district is the process of hiring a new superintendent to replace
Mary Marshall
, who
left Dexter
in December to take a superintendent's job with Pentwater Public Schools on the west side of the state, along Lake Michigan.
Dennis Desmarais, a longtime educator from the Riverview Community School District, was appointed the interim superintendent of the Dexter schools following Marshall's mid-year departure.
The Dexter Board of Education hired the Michigan Leadership Institute last fall to assist with its superintendent search. According to the Leader, the MLI presented 35 candidates to the board, and now the board would like to push back the initial interview dates to "look deeper" into the backgrounds of the candidates.
School board President Larry Cobler told the Leader some of the candidates were not the right fit or had not been working for a while. Only about "10 or so" were sitting superintendents, which is what the school board wants, Cobler said in the newspaper.
Danielle Arndt covers K-12 education for AnnArbor.com. Follow her on Twitter @DanielleArndt or email her at daniellearndt@annarbor.com.