Welshans family of Lima Township now in rebuilding stage following devastating barn fire
Posted on Fri, Apr 27, 2012 : 5:06 p.m.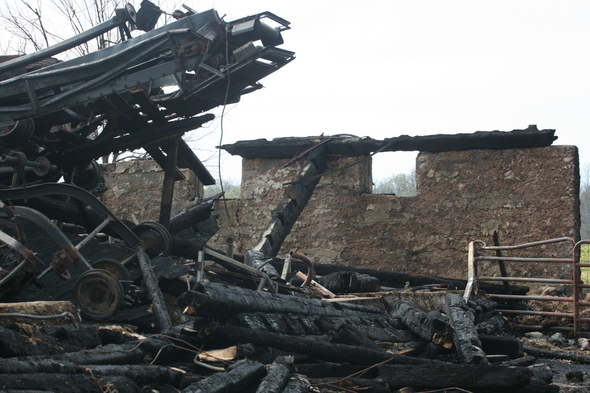 Lisa Allmendinger | AnnArbor.com

It's been nearly three weeks since a fire destroyed a centennial barn and killed hundreds of animals on the Welshans family farm in Lima Township.

The fire occurred on April 11, and a barn full of livestock and equipment went up in flames. About 200 show rabbits, about 100 chickens and ducks, a steer and a horse were killed.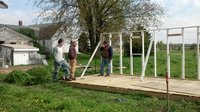 Courtesy photo from the Welshans family
Following several weeks of cleanup, rebuilding efforts are now under way. Volunteers from all over the area came to the farm at the corner of Scio Church and Parker roads to help.
"It's all so overwhelming, the offers of help and the donations," Douglas Welshans said previously. "We want people to know, family, friends, people from out of town, people we didn't even know, how much we appreciated their help."
Saturday, beginning at 9 a.m., volunteers will spend another Saturday helping the family. They plan to build a portable chicken coop and tear shingles off a building in preparation for reroofing it.
In addition to the large barn, several out buildings caught fire, and a small portion of their home was charred.
The family needs a loader/winch and flatbed to take the few remaining iron salvage items to a recycler, Robin Welshans said.
More information about the family's needs and progress, click here.
As the family rebuilds the housing for animals, Welshans thanked the community for "giving us the energy to move forward. We couldn't do it without you."
In addition, the rabbit community has come forward and Bailey, 11, and Madison, 10, now have three new bunnies as 4-H projects - two Holland Lops and a mini rex.
Lisa Allmendinger is a regional reporter for AnnArbor.com. She can be reached at lisaallmendinger@annarbor.com. For more Dexter stories, visit our Dexter page.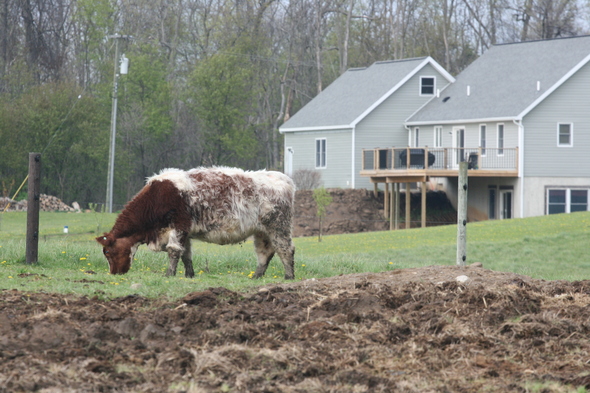 Lisa Allmendinger | AnnArbor.com