Posted on
Fri, Mar 12, 2010 : 7:04 p.m.
Dominic Oyerinde found guilty of felony murder in girlfriend's death
By Art Aisner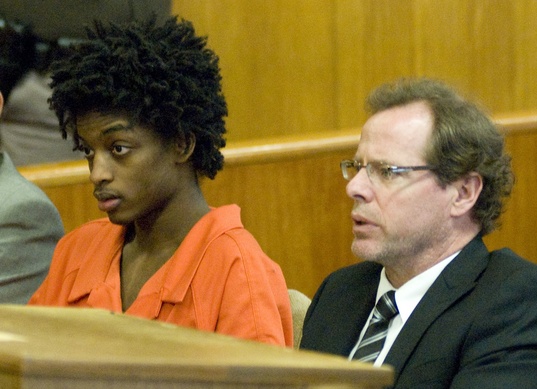 Tom Perkins | For AnnArbor.com
A Washtenaw County judge today convicted Dominic Oyerinde of felony murder and carjacking in the bludgeoning death of his girlfriend last year.
Though armed mostly with circumstantial evidence, Circuit Judge Archie Brown said prosecutors showed 21-year-old Oyerinde was the only other person with 17-year-old Anna List when she was attacked in the early morning hours Jan. 13, 2009, outside Ypsilanti's Recreation Park.

During a detailed explanation of the verdicts, Brown said Oyerinde admitted to stealing List's vehicle and driving to Detroit, and was in a state-of-mind that showed he intended to kill the Huron High School senior or cause her great bodily harm.
But Brown also said he didn't believe the murder was deliberate or premeditated from the evidence presented. Oyerinde opted for a bench trial before Brown this week instead of a jury trial.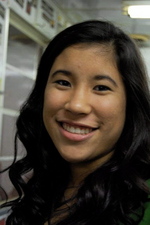 First Assistant Prosecutor Eric Gutenberg pushed for a first-degree murder conviction by arguing Oyerinde followed List for more than 800 feet before striking her twice in the head with a hammer he grabbed from her van. The honors student was in a coma for about a week before she died.
Gutenberg also spent a good portion of his closing arguments Friday describing Oyerinde's controlling nature during their six-month courtship. He also said List, an intelligent, sophisticated, and independent teen, was drawn to help him at a moment's notice.
Using postings from List's Facebook account, which Brown ruled were admissible Friday morning, Gutenberg explained List appeared smitten with the Detroit native and repeatedly showed her selfless side by reaching out to Oyerinde to make him happy.
The toxic relationship manifested in the hours before List was killed, Gutenberg said, as she opted to quit studying for a history exam the next morning to drive to Ypsilanti to help Oyerinde locate a phone he said was stolen.
"You see the selflessness of Anna Maria List in her attempts to help him, and that's actually the hook he had," Gutenberg said, holding a thick stack of the printed Facebook postings. "She was intelligent, and she was cognizant of his controlling behavior. Yet because of the hook he had, he knew he could always pull her back."
Oyerinde took advantage of that and made it clear List would be punished if she challenged him, Gutenberg said. And the prosector said he suspected List challenged him that night.
Assistant Public Defender Tim Niemann said those suspicions weren't enough to convict Oyerinde of murder. He urged Brown not to get distracted by the emotions stirred by prosecutors in the absence of physical evidence.
Niemann said no physical evidence linked Oyerinde to the murder weapon or the crime upon his arrest barely 24 hours after the attack.
"There is as much evidence that this was (Oyerinde's) friend or somebody else, as there is showing it was Dominic Oyerinde. That's probably the truest definition of reasonable doubt," Niemann said.
Oyerinde did not have a reaction when he heard the verdict. He faces mandatory life in prison without parole at sentencing April 7.
List's father, Rudy, declined comment on behalf of the family as they left the courthouse.
Lonnell and Shireen Wiggens, Oyerinde's aunt and uncle, said they attended each day of the trial, even though they believed he was guilty.
"We're all he has," said Lonnell Wiggens, explaining Oyerinde's parents are deceased and he was in foster care for several years. "We're here not to support him for what he's done, but because he's family. We're so sorry for the List family that lost a loved one."
Art Aisner is a freelance writer for AnnArbor.com. Reach the news desk at news@annarbor.com or 734-623-2530.