Posted on
Wed, Jul 3, 2013 : 5:59 a.m.
Drowning victim Donovan Hyter remembered as an authentic, loving 'Renaissance man'
By Kellie Woodhouse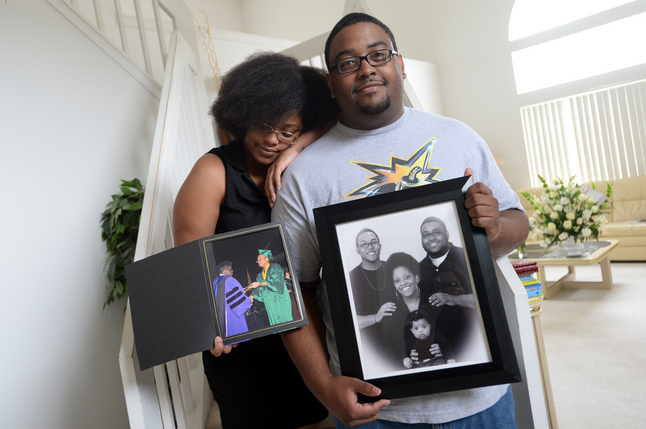 Melanie Maxwell | AnnArbor.com
On Friday evening Ashlei Hyter was folding and refolding paper as she watched video tutorials on YouTube, trying to make the perfect origami lily for a friend's bridal shower.
Her brother Donovan saw his sister struggle, picked up the paper and swiftly folded the flower into existence. He had studied origami years before.
"He was just killing it. He had the most fantastic list of random talents," she recalled.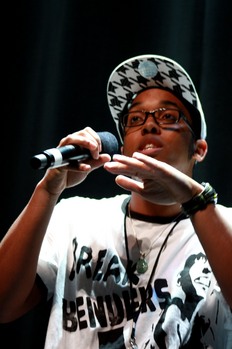 Courtesy photo | Neutral Zone
Less than two days later, 21-year-old
Donovan Gerard Hyter
drowned in the Huron River
after jumping from a railroad trestle east of Superior Road with four friends early Sunday morning. His body was recovered about 5:15 p.m. Monday.
Police still are investigating the circumstances of his death. Officials say the early, dark hour combined with quickly moving water, due to high rainfall levels, created especially dangerous conditions in the river.
"A lot of the reactions that I am seeing in the community are like 'Why him?' because he was just a kind-hearted, gentle spirt and it's just shocking," said Danny Brown, a friend who mentored Donovan in high school. Brown coordinates leadership programs at the Neutral Zone, a teen center in Ann Arbor that Donovan attended all four years of high school.
"He was always someone you could rely on to be calm and stable and just care for everyone. It's weird to see. If this were somebody else he would be the one who is taking care of everybody."
Donovan graduated from Huron High School in 2010 and went to Western Michigan University for a year before moving back to Ann Arbor. He worked as a salesman and was interested in graphic design, and he planned to enroll in courses at Washtenaw Community College in the fall.
Friends and family remember Donovan as a true Renaissance man: a loving brother, talented musician and caring friend. He taught himself martial arts at a young age and would practice backflips in the backyard.
He was a dedicated yo-yoer - perhaps the best in Ann Arbor, his family says. He owned about 20 yo-yos and went to conferences, honing his yo-yo skills with other enthusiasts. He liked to longboard and he wrote poetry, which he worked into rap lyrics. He wrote and performed songs at the Neutral Zone, where his brother Mike Hyter Jr. worked and where he would hang out after high school.
"He and some of his classmates would come after school and they would just work on writing techniques and performance techniques. He got really good at it. It was cool, as like a brother who also does music, to see him get better at it as time went on," Mike said.
"He was really multi-talented. Everything he put his mind to he would just excel at," he continued. "He was a breakdancing, yo-yoing, self-trained kung fu master who rapped."
Donovan also was a savvy dresser, carefully coordinating his clothes while simultaneously keeping a tight budget, his siblings say. He was inventive, buying a shelf for $20 from Borders as the Ann Arbor-based company was shuttering and using it as a shoe rack.
Staff at the Neutral Zone remember him for his unflappable kindness.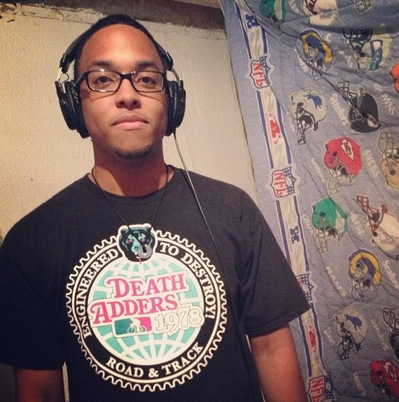 Courtesy photo
"He's just a really nice kid: a super good listener, always willing to help you," said Lori Roddy, associate director of the Ann Arbor nonprofit. Added community relations director Mary Moffet: "He was just like a big teddy bear. He was a very sweet, polite, funny guy."
Donovan curated a Neutral Zone talent show concert during his senior year, also performing in four of roughly 20 acts. He was a member of the Huron Trash Talkers, a performance group that used trash cans and other items as drums.
"He did everything," Brown said. "I've worked with a lot of different people at the Neutral Zone and he was one of those kids who cut through every single boundary. He had friends and connections in every single consituency of people at the Zone, and it was always authentic.
"It was really just beautiful to watch."
His sister Ashlei said her brother was a dedicated worker.
"Anything Donovan did, he did well," Ashlei said. "He didn't know how to phone it in."
Donovan is survived by his two siblings, Mike and Ashlei; his mother, Danah Greer; his niece, Donatella; his father, Mike Sr.; stepmother, Letitia; and step siblings Ten and Ace. , He was close with his two older siblings. All three live in Ypsilanti with their mother.
"We love our brother. I've never seen siblings like us," Ashlei said through tears. "This was the crew."
They'd gather in the living room at night and talk and watch television programs like "Nurse Jackie" and "Shameless" together. The trio, along with Ashlei's daughter, went out to breakfast every weekend, going to places like Beezy's and Leo's Coney Island. Donovan often picked Mike up from work.
"I would always tell him if I was having a bad day and he would be like 'Dude, stop complaining. Be more proactive,' " Mike recalled.
"It was an approach that he started taking in his life more recently. Like he started getting really into —because he wanted to get a new job— working on his resume and he got it to be really good and went out and bought a bunch of new shirts for interviews, and he was getting a lot of callbacks," Mike continued.
"He inspired me to be a better person. He was really good at planning stuff out."
Ashlei said her brother was perhaps the most rational member of the family.
"Donovan, when he said something, it was like something necessary. It was something that stuck. He was very logical," Ashlei said. "He was so good at just pointing out the right thing to do."
Both Mike and Ashlei say they'll remember their brother as someone who was wholly unique, who worked toward self betterment and who enthusiastically took on new endeavors.
"He was like no one you've ever seen before," Ashlei said.
Funeral and memorial arrangements for Donovan were still being planned as of Tuesday evening.
Kellie Woodhouse covers higher education for AnnArbor.com. Reach her at kelliewoodhouse@annarbor.com or 734-623-4602 and follow her on twitter.