Dream Nite Club to reopen in downtown Ann Arbor Friday night
Posted on Fri, Jun 17, 2011 : 5:59 a.m.
Employees at Dream Nite Club are preparing for a reopening tonight in downtown Ann Arbor after a judge this week lifted a restraining order on operations that has kept the club closed for two weeks.
Washtenaw Circuit Court Judge Melinda Morris on Wednesday approved a motion to dissolve an injunction that shut the night club at 314 S. Fourth Ave. June 2. She did so on the condition that a receiver is put in place to handle security, City Attorney Stephen Postema said.
Postema and David Shand, an attorney representing the night club, agreed on John Phillips, a retired Washtenaw County Sheriff's sergeant, to take on the role of receiver. An order to allow the club to reopen was signed Thursday and taken to the courthouse, Shand said.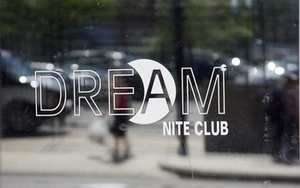 For Shand and the club's owners, Jeffrey Mangray and Vickash Mangray, the opportunity to reopen was a relief, though the club will remain under close watch.
As a receiver, Phillips will be at the club every night from open to close, monitoring the scene and enforcing security. He'll keep track of what he sees, Shand said, and in four weeks he'll submit a report to Morris for review.
"I talked to my clients and they were happy to do it," Shand said, of putting the receiver in place. "They want to make sure they are doing everything right, and if they are not doing something right, they want it to be fixed."
Postema filed a lawsuit against the troubled night club June 2, citing safety concerns after a stabbing and a shooting occurred there in May. That lawsuit, which seeks to have the club declared a nuisance and shut down, will still move forward even as the club reopens. A hearing is scheduled for early August.
Shand said Phillips' salary as a receiver will come at the expense of Dream Nite Club. He will be paid $500 per week for his services, which will continue for at least the next four weeks. A judge at that point will review his report and decide what the next steps should be.
Shand interviewed two other people for the receiver position, but Phillips' law enforcement background was what Morris had asked for and seemed to be the best fit, he said.
Phillips planned to be on site meeting with staff at the club Thursday night, making plans for Friday's opening. To Shand's knowledge, all staff members have remained with the club.
.