Posted on
Thu, Feb 2, 2012 : 5:58 a.m.
Eastern Michigan University and AnnArbor.com announce winners in $7,500 scholarship essay contest
By Janet Miller
When Angela Furton entered the room on a snowy Saturday morning on the campus of Eastern Michigan University last month, she knew it was important not to over-think what she was about to do. "I knew it had to come from the heart," she said.
Destiny Nicole Washington, a junior at Willow Run High School in Ypsilanti, had something else on her mind that Jan. 14 morning. She worried that the other 72 students in the room had a leg up on her. While she's enrolled in an honors English class, she wondered if she was prepared.
"I saw kids from more privileged schools than Willow Run," she said. "I wondered if I was ready to compete."
In the end, the two high school students had nothing to worry about. They are the winners of the TRUEMU Education First Essay Contest, a new partnership between AnnArbor.com and EMU where students were asked to come to campus and write essays that reflect how they have made education their number one priority.
One junior and one senior were each awarded $7,500 to be used for tuition or room and board at EMU.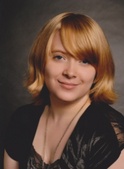 Ted Coutilish, associate vice president for marketing at EMU, said the contest not only stressed the importance of writing, it challenged students to consider how they can make education a priority.
"Angela wrote about how her relationship with someone with special needs opened up her world and how someone with special needs has a lot to teach us," Coutilish said. "Destiny wrote about how she overcame obstacles and was able to put education first in her life."
"We recognize these two students for their passion for learning and appreciate their desire to further their education," said Laurel Champion, executive vice president of AnnArbor.com.
"We are proud to support the educational endeavors of youth in our community and are pleased to partner with Eastern Michigan University."
There was no geographic restriction and high school students from across the Midwest were encouraged to participate.
Winning the contest has meant that Angela, a 17-year-old old senior from Chesterfield in northern Macomb County, will be able to attend EMU for at least her freshman year. Aided by another EMU award, a $4,500 Emerald Scholarship, Angela will have most of her first-year costs covered. She doesn't know how she will finance college after that. She wants to be the first in her family to graduate from college, and wants to be a special education teacher.
Angela, who holds a 3.8 GPA at the International Academy of Macomb, said her essay was prompted from volunteering at a Special Olympics event. It not only changed her views, but also her life. She came away knowing she wanted to work with special education students as a career.
"I learned how amazing (special needs students) are, you see their hearts. And you see how people discriminate against people with special needs. Even some of the volunteers treated them poorly. It's really hurtful," she said.
Angela's mother is an aide in a special needs classroom.
Destiny's essay dealt with the pain that comes from seeing a loved one struggle. When she was in eighth grade, Destiny saw her mother rushed to the hospital in an ambulance with a respiratory disease. Doctors didn't know if she would live, Destiny said.
"My mother has had a hard life. She came from a home that wasn't stable and dropped out of high school. She drank too much and smoked."
While her mother recovered, it inspired Destiny.
"My mother has shown me examples of the way to do things, and not do things," she said. "She's an independent person, but she also has had a bunch of journeys she's had to go through. She and my father are the reasons I want to be successful in life."
Destiny has a 3.7 GPA and wants to be a physician's assistant or a high school teacher.
Entries were judged based on four equally weighted criteria: creativity, originality, quality of work and commitment to education. EMU students did the first round of judging, narrowing the essays under consideration. Representatives from AnnArbor.com and EMU selected the final winners.
Tuition at EMU costs $7,600 a year plus another $7,700 for room and board.
AnnArbor.com is not publishing the winning essays because one of them includes information of a personal nature.