Posted on
Wed, Jun 20, 2012 : 5:56 a.m.
Eastern Michigan University athletics projects $10.54M fiscal 2012-13 operating budget
By Kellie Woodhouse
Eastern Michigan University is projecting $10.54 million in expenses for its athletic department in fiscal 2012-13.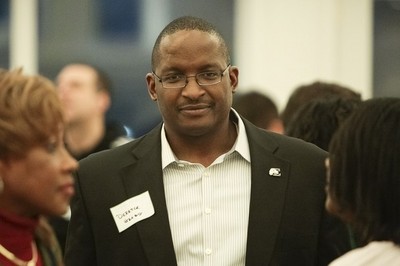 Primarily because of an increase in corporate and NCAA sponsorship funds, athletic department revenue is expected to increase by $419,000, hitting $1.87 million.
Meanwhile, department expenses are projected to increase $230,498, hitting $10.54 million, and every sport, save cheerleading, will receive some level of funding increase.
Budgeted at $200,000, athletic department marketing is not included in expense totals.
The operating budget projects a slight lessening of reliance on state funds and tuition dollars. During fiscal 2012-13, which begins July 1, non-altheltics related revenue is projected to cover 82.3 percent of athletic operations, or roughly $8.68 million, down from nearly 86 percent the previous year and 86.4 percent in 2010-11.
"It's always a balance that you want to give the athletic director," said EMU Regent Mike Morris, "but at the same time you have to balance what we're here for, which is to teach the kids."
The EMU Board of Regents approved the school's fiscal 2012-13 budget Tuesday.
Separately, the athletic department is expecting to earn $1.6 million in game guarantee revenue. Athletics will earn $650,000 for playing Michigan State University in football, up from roughly $400,000 in previous years, EMU Athletic Director Derrick Gragg said in an interview. The department also will earn $750,000 for playing Purdue University in football, $100,000 for playing Syracuse University in basketball and $100,000 for playing Kentucky in basketball.
Game guarantee revenue goes in part toward paying marketing expenses, a small portion of coaches' salaries, MAC bowl fees and payments for the upcoming Army and Illinois State football games, which cost $150,000 and $300,000, respectively. Ten percent of guarantee revenue is awarded directly to the football and basketball teams.
Gragg said EMU is renegotiating select guarantee contracts for upcoming seasons in an effort to achieve better rates. He said some rates don't reflect market value and were set as many as 10 years ago.
This story has been corrected to reflect that marketing expenses are not included in the athletic department operating budget.Kellie Woodhouse covers higher education for AnnArbor.com. Reach her at kelliewoodhouse@annarbor.com or 734-623-4602 and follow her on twitter.