Posted on
Thu, Aug 8, 2013 : 5:59 a.m.
154 Ann Arbor Public Schools teachers recalled; 79 to go?
By Danielle Arndt
About two-thirds of the 233 Ann Arbor teachers who were issued pink slips in May have been asked to return to work.
When and if the remaining 79 teachers will be recalled remains to be seen. Ann Arbor Education Association President Linda Carter sees no reason why these other teachers should not be called back, especially given the most recent total of resignations and retirements.
"It's just been, unfortunately, not a very nice or restful or happy summer for our teachers," Carter said.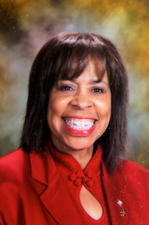 Ann Arbor Public Schools officials laid off the 233 teachers when faced with an $8.7 million budget shortfall for the 2013-14 academic year. The school board
authorized its final budget in June
, reducing the district's teaching staff by about 40 FTE (full-time equivalents). The breakdown, for a total savings of about $3.9 million, was expected to be:
27 undesignated teaching positions, $2.7 million
3 reading intervention specialists, $300,000
3 teachers at Skyline High School (allowing Skyline to remain on trimesters), $300,000
3 fine arts/physical education teaching positions through attrition, $200,000
3 P.E. teachers from cutting the extra P.E. credit requirement at the high schools, $400,000
The district recalled about 109 teachers from the layoff list on July 19 and another 45 teachers on July 26 — for a total of 154 teachers who can start thinking about how to welcome children to their classrooms this fall.
District spokeswoman Liz Margolis said the human resources department is working hard to call back staff as soon as possible and is hopeful all of the 233 teachers will be able to be recalled. However, Margolis declined to say how likely this was or to comment on a timeline for the recalls.
The recall process involves monitoring student enrollment, analyzing teachers' certifications to see which grade levels and subjects they are eligible to teach and must take into consideration teachers' seniority, Margolis said.
"We will continue to recall back as we make placements and watch building enrollment numbers, as well as retirements," she said.
Despite several years of budget constraints and a need to reduce personnel to save money, the Ann Arbor Public Schools never has achieved teacher reductions through layoffs in the past. Reductions always have occurred through attrition — retirements and resignations. So if not all 233 teachers can be recalled, this would be the first round of teacher layoffs in the district's history. AAPS issued pink slips just one other time in 2010.
Carter said depending on what the human resources team is able to work out with teacher certifications, there should be no need for this to be a historic year. She said to date, AAPS has had 41 teacher retirements and resignations — which is more than the number of teacher reductions the school board approved in June. So Carter said she is cautiously hopeful.
"We've never gone through a layoff, so that has everybody nervous," Carter said. But she added that most of the teachers have stuck it out and stayed with AAPS through the summer. She said she knows of only two teachers who lost the faith and went out and found other work because of the uncertainty.
"I've tried to stay as close to the phone as possible and on email to keep people calm and make sure they are hearing from the voice of the association. I've done my best to keep people thinking positive."
Carter said she is trying to make sure the association is involved in these last few steps of making sure people's certifications work out to get them back into their classrooms before fall.
"We know how important it is for folks to get into their room and get set up, get stuff on the bulletin boards. So if there has to be a reassignment, we want our teachers to know at least 2 weeks (before school starts)," Carter said. "So by at least next Thursday, this should all be resolved ... that's what I'm hoping."
Danielle Arndt covers K-12 education for AnnArbor.com. Follow her on Twitter @DanielleArndt or email her at daniellearndt@annarbor.com.