4 p.m. filing deadline: 20 Washtenaw County school board candidates seek 19 open positions - so far
Posted on Tue, Aug 14, 2012 : 5:20 a.m.
With fewer than 10 hours to file as a school board candidate for November's election, several races remain uncontested and other districts need more individuals to step up and run.
"I anticipate the school districts will be sending people in to file (Tuesday)," said Ed Golembiewski, director of elections for Washtenaw County.
The deadline to file an Affidavit of Identity and nominating petitions to run for one of Washtenaw's 10 school boards is 4 p.m. All paperwork must be completed at the County Clerk's Office, 200 N. Main St., Suite 120, in downtown Ann Arbor, at that time.
Candidates submitting nominating petitions must have a minimum of 40 signatures, but no more than 100. The signatures must be obtained from registered voters residing within the school district for which the candidate is seeking office.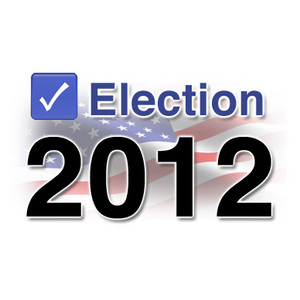 As of 4 p.m. Monday, there were 20 candidates seeking a total of 18 full terms and one partial term.
The race for Saline Area Schools' two Board of Education seats appears to be the most hotly contested in November, with four candidates filed and one more individual considering a run.
Lisa Slawson and Chuck Lesch, the board president and vice president, respectively, are not seeking re-election. Prior to her July 30 announcement, Slawson had intended to run a joint campaign with Dawn Ducca. It's not clear whether Ducca will run alone.
Two teams of candidates have emerged for the two expired trustee seats. Diane Friese and Smita Nagpal were the first to file for the November election. A few days later, Karen Delhey and Paul Hynek filed to run as well, also as a team.
Of the four candidates, Hynek is the only one with school board experience. He was elected to the Saline Board of Education in 2006 and ran for re-election in 2010, but was edged out by current School Board Trustee Todd Carter in a close race.
Lincoln's Board of Education will have two open seats in November. They belong to Vice President Yoline Williams and Trustee Jim Paschal. As of 4 p.m. Monday, neither board member had filed to run for re-election.
Joseph Washburn filed to seek one of the Lincoln schools trustee positions on Friday. A minimum of one additional candidate is needed.
Ypsilanti Public Schools is in a similar situation. Trustees Sarah Devaney and Edward Jackson's seats are up for re-election. Neither incumbent has filed for another term.
D'Real Graham will seek one of the positions. The 25-year-old filed on Friday and is the youngest school board candidate in the county. He graduated from Ypsilanti High School in 2005, obtained his degree from Eastern Michigan University, received a teaching certificate from Washtenaw Community College and has served for the past year on the city of Ypsilanti's Parks and Recreation Commission.
A preschool teacher at Bright Horizons Family Solutions, he said he also believes the skills he acquired on the Parks and Rec board can benefit the district.
"I spent the last year learning about how to attract young adults to use our parks and to live in our community and to work to make it better. And I believe I can share that will the Ypsi schools," Graham said.
Daniel Raglin is the second candidate in the Ypsilanti schools race so far. Raglin's wife teaches in the school district.
Chelsea President Stephen Olsen and Treasurer Jeff Crowder's school board terms are up. Crowder, who is finishing his first term on the board, will not run for re-election, citing time constraints and work and family obligations. Olsen told the Chelsea Standard he plans to run for a third term. However, he had not filed as of 4 p.m. Monday.
Dana Emmert and Laura Bush both filed Monday to run for the open seats. Emmert is a mother of four children, two boys and two girls, in the Chelsea school system and currently serves as vice president of the Chelsea Parent Teacher Organization. She has been a PTO member since her oldest son, now a sixth-grader, was in kindergarten, according to the PTO website.
Dexter Community Schools Board President Larry Cobler remains unopposed in his quest to be elected for another full term. Dexter also has a partial, two-year term up for re-election following the resignation of Board Trustee Kim Covert on Dec. 31. Covert resigned after accepting a position as programming coordinator for the Dexter Community Education department.
Scio Township resident Barbara Read will try for the two-year board term. Read is campaigning on the promise of changing the timeframe for late-August classroom notifications, according to a letter she wrote on the Dexter Patch.
She said in the letter, although it is not the most pressing issue impacting the schools, Dexter officials release school-by-school class lists and teacher supply lists too late in the summer for parents to properly prepare.
Willow Run Community Schools has just one board seat up for re-election, and incumbent Mark Wilde, 54, was the only individual to file for that position so far.
Milan Area Schools Trustee Diane Hovatter and John Leacher both have terms that expire. Leacher filed to run again in November. However, Hovatter has not, as of yet. Kerri Moccio of Milan also threw her hat into the ring.
At Whitmore Lake Public Schools, two seats are up in the election. Incumbent Bob Henry, 65, will seek re-election and Northfield Township resident Kenneth Dignan III, 39, will run for the second spot.
Manchester schools' candidates for its two open school board seats will be incumbent and current Board President Nancy Wagner, 47, and Freedom Township resident Melanie Nau, also 47. Nau ran for school trustee in 2011, but lost, receiving 40 votes, or about 16.4 percent of the total vote.
No additional candidate has filed in the Ann Arbor Public Schools board race since mid-July. Local businessman and historian Dale Leslie will challenge School Board President Deb Mexicotte for her seat. Mexicotte has served in the district since 2003.
Previous school board election coverage: