Nine candidates add names to ballot on last day to file for November school board elections
Posted on Tue, Aug 14, 2012 : 5:52 p.m.
Nine candidates filed today prior to the 4 p.m. deadline to run for a spot on one of Washtenaw County's 10 public school boards. Five of the 11 races remain uncontested.
Those running for a local school board position had until Tuesday afternoon to submit an Affidavit of Identity and nominating petitions to the Washtenaw County Clerk's Office.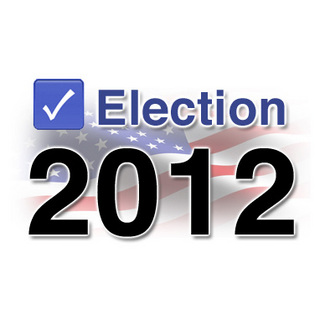 The
Lincoln Consolidated Schools
candidate list grew the most from 24 hours ago, when just one individual had filed to run. Now five candidates, including incumbent and current school board Vice President
Yoline Williams
, will vie for two six-year seats.
The fall election cycle and extended term lengths are firsts for some districts, which previously conducted the Board of Education elections in May and had four-year terms.
The Michigan Legislature passed a bill in late 2011 mandating all school board elections to take place on the first Tuesday of November in even-numbered years. The date change led some school districts to lengthen their terms to six years to maintain board stability and a rotation that would prevent half the trustees from turning over at once.
The final count for candidates seeking election is 29 for one partial-term and 18 full-term positions.
Five races for full-term seats remain uncontested in Dexter, Milan, Whitmore Lake, Willow Run and Ypsilanti. All races now have the minimum number of candidates.
A complete list of candidates for all districts is below.
Ann Arbor Public Schools — 1 seat; 4-year term
Dale R. Leslie
Deb Mexicotte (incumbent)
Chelsea School District — 2 seats; 4-year terms
Laura C. Bush
Dana Emmert
Kathy Keinath
Steve Olsen (incumbent)
Dexter Community Schools — 2 seats; 6-year terms
Larry Cobler (incumbent)
Bonnie Everdeen (incumbent)
Dexter Community Schools — 1 seat; partial term ending Dec. 31, 2014
Chris Gordon (incumbent, appointed in February following Kim Covert's resignation)
Barbara Read
Lincoln Consolidated Schools — 2 seats; 6-year terms
Bradley R. Labadie
Connie Marie Newlon
Thomas Rollins
Joseph Washburn
Yoline Williams (incumbent)
Manchester Community Schools — 2 seats; 4-year terms
Melanie Nau
Sheryl Purol
Marlene Wagner (incumbent)
Milan Area Schools — 2 seats; 6-year terms
John L. Leacher (incumbent)
Kerri A. Moccio
Saline Area Schools — 2 seats; 6-year terms
Diane L. Friese
Paul Hynek
Karen Delhey
Smita Nagpal
Whitmore Lake Public Schools — 2 seats; 6-year terms
Kenneth James Dignan III
Bob Henry (incumbent)
Willow Run Community Schools — 1 seat; 4-year term
Ypsilanti Public Schools — 2 seats; 4-year terms
D'Real Ryan Graham
Daniel L. Raglin
Previous article: 4 p.m. filing deadline: 20 Washtenaw County school board candidates seek 19 open positions - so far