Posted on
Tue, Nov 8, 2011 : 11:02 p.m.
Andy Thomas, Simone Lightfoot retain spots on Ann Arbor school board
By Kyle Feldscher
Check here for election results from across Washtenaw County
Incumbents Andy Thomas and Simone Lightfoot won re-election to the Ann Arbor school board Tuesday night, despite the challenge of a crowded race that had four challengers.
With 63 out of 63 precincts reporting just after 11 p.m. Tuesday, Thomas had the most votes with 5,840 or about 24 percent, and Lightfoot finished second with 5,261 votes, about 22 percent.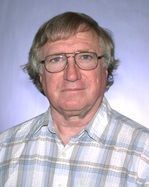 Thomas said he was happy with how the vote ended up after a competitive race that saw six people competing for two spots on the school board.
"All six of us had to run very hard in order to get our positions out there and I'm very pleased that the voters have seem to have heard my message and are convinced I'm one of the people they want on the school board," he said.
The crowded field included newcomers Lawrence Murphy, Patrick Leonard and Ahmar Iqbal. Those three candidates mounted the greatest challenge to Thomas and Lightfoot and picked up a significant amount of votes.
Murphy finished in third with 4,430 votes, Leonard finished fourth with 4,181 votes and Iqbal had 3,473 votes. Albert Howard, the candidate who once ran for president in the New Hampshire primary, finished with 854 votes.
Countywide, about 11 percent of registered voters cast their ballots on Tuesday. Districtwide vote totals were not available.
The election was the first real test for Thomas and Lightfoot in an election as relative newcomers to the school board. Thomas and Lightfoot were both elected in the 2010 election to partial terms, but ran unopposed.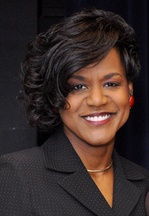 Lightfoot said she was humbled when informed of the voting results late Tuesday night.
She said she's looking forward to using her new term in order to take some of the lessons she learned during the election and put them into practice. She said the tight race gave her more of a sense on the need for board members to get out into the community and listen to their constituents.
"I want them to see their suggestions in our results, I'm ready for that level," she said. "If people aren't seeing their sentiments in the work that we do, it's sort of lip service, so I'm looking forward to actually including the citizens and hearing from them."
After a controversial year in which the school board had to make a number of unpopular decisions around budget issues and the salary of new superintendent Patricia Green, this election was expected to be hotly contested.
The uproar in the early part of the summer about the cuts to high school sports made by the district and the change to high school transportation also put more pressure on Thomas and Lightfoot as incumbents. Murphy said the race was more competitive than he expected and he was impressed with all of the candidates. He said he doesn't believe the outcome of the election is the best for teachers and students and Ann Arbor voters will get more of the same.
"The people of Ann Arbor have voted for business as usual," he said. "They are blaming Lansing for the teacher cuts, and not the board. Yes, Lansing has made the board's job harder, but the board members could have done a better job of avoiding teacher cuts, at least fewer teacher cuts."
Murphy said he is still confident that he was the best candidate to figure out how to get back the teacher positions the district lost in the past year, when 62.3 positions had to be eliminated to shrink a budget deficit above $16 million.
With both of them firmly entrenched on the board for the next four years, each has goals they want to accomplish.
Thomas said his main concern is keeping the district's level of achievement up in the face of diminishing resources, but said he was also looking toward the technology millage that will be on the ballot in February and a possible countywide school enhancement millage.
"We've had two years of budget cuts and with Saline and some of the other districts that were very much opposed to it two years ago, they may have some change in position now," he said, admitting that it was a long-range plan.
Lightfoot said her immediate plans were to work more with students and find out exactly what will inspire them to increase their achievement in school. She said she would also like to continue working on the district's achievement gap plan, addressing the new cut scores on the Michigan Educational Assessment Program and Michigan Merit Exam and how the district shapes its budget.
"It's not a lot of new stuff, the same things over and over, but I'm doubly committed to the work I've already been committed to," Lightfoot said.
Leonard and Iqbal were not immediately available for comment Tuesday night.
Kyle Feldscher covers cops and courts for AnnArbor.com. He can be reached at kylefeldscher@annarbor.com or you can follow him on Twitter.