Posted on
Thu, Feb 21, 2013 : 4 p.m.
Ann Arbor deputy superintendent resigns to join former district leader Todd Roberts in N.C.
By Danielle Arndt
Ann Arbor Public Schools' top finance and budget official stepped down Friday to take a job in North Carolina at a school now run by former district Superintendent Todd Roberts.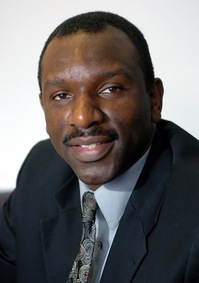 Deputy Superintendent of Operations
Robert Allen
has been with the district for six years. Allen served as interim superintendent for Ann Arbor during the latter half of the 2010-11 school year after Roberts resigned.
Roberts left prior to December 2010 to become chancellor of the North Carolina School of Science and Mathematics. Roberts and his family are from North Carolina originally and he was born at the former Watts Hospital, where the School of Science and Math is now located.
AAPS Director of Communications Liz Margolis said Allen will be named vice chancellor of the school and will serve in a similar role, overseeing the school's budget and finances.
The Ann Arbor Public Schools district is gearing up for its 2013-14 budget cycle. The district will face cuts of $17 million to $20 million for fall.
Allen presented a preliminary list of potential budget reductions to the Board of Education in December. His initial estimates targeted total instruction-related cuts of $10.36 million, operational expense reductions of $2.496 million and human resource reductions of $100,000.
Allen was one of two administrators given a raise last school year. Superintendent Patricia Green proposed increasing Allen's pay by 7.2 percent, from $130,556 to $140,000, in December 2011. Green made the argument the raise was necessary to retain good people and to bring Allen's pay to a level that was more comparable to and competitive with other districts.
Margolis said Thursday that Allen's last official day with the district will be March 22. She said Green alerted the district's instructional council of his resignation but, because Allen gave notice on Friday and this week is mid-winter break, Green will not announce what her plans are for filling Allen's position until early next week when the district returns from break.
Margolis said the 2013-14 school year budget will get done and Director of Finance Nancy Hoover, who worked for Allen, still is working to crunch numbers for the budget for fall.
Danielle Arndt covers K-12 education for AnnArbor.com. Follow her on Twitter @DanielleArndt or email her at daniellearndt@annarbor.com.