Posted on
Thu, Feb 14, 2013 : 5:58 a.m.
Officials look to install synthetic turf at Skyline High School practice field
By Danielle Arndt
Installing synthetic turf at Skyline High School's north practice field will bring the newest Ann Arbor high school's athletic facilities in line with Huron and Pioneer, school officials said Wednesday.
The field is located inside of the track, close to North Maple Road, and most often is used for lacrosse, soccer and some football practices, officials said.
Huron and Pioneer high schools already have two artificial grass fields. The new turf at Skyline would bring the totals to 2-2-2, as Skyline's primary football stadium currently has synthetic turf.
The upgrade to the practice field will cost $858,056 and will be paid for with the district's sinking fund money.
Voters in the Ann Arbor Public Schools district approved a $255 million comprehensive school improvement bond and sinking fund millage in 2004. Residents renewed the millage in 2008. It's set to expire in 2014.
Ann Arbor's sinking fund levies 1 mill and allows the district to spend taxpayers' money as it is collected, unlike a bond millage, which involves the district borrowing the full amount of the bond upfront from a third-party lender.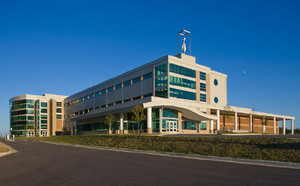 Per state law, sinking fund dollars can be used for the purchase of real estate, construction projects or building repairs. Sinking fund money cannot be used for operational, transportation or technology costs, all of which must be funded through the general fund.
The Ann Arbor school district is facing a $17 million to $20 million general fund deficit for the 2013-14 academic year.
Executive Director of Physical Properties Randy Trent brought the artificial turf proposal before the Board of Education at its regular meeting Wednesday night for a first briefing. It will return as a second briefing on the board's agenda Feb. 27. The board is expected to take action on the proposal at that time.
Trent said the synthetic turf has a number of safety and use benefits. It has bounce and give, unlike dirt and grass, which can become extremely hard and worn down after being played on all spring and fall when grass typically grows, he said.
The artificial turf also has built-in drainage technology underneath the surface that allows water to drain quickly and not saturate the playing field, Trent said. He added this permits play to continue in light rain, unless it's an "absolute downpour" or there is lightening.
The turf, pending board approval, would be installed during the summer to be ready in time for the fall sports season.
Trent said he brought the synthetic turf proposal to the board early because it's a very public project and there was a lot of press when Pioneer's practice field received artificial turf in 2011. Trustee Glenn Nelson thanked Trent for recognizing this, stressing he wants the public to know that it would be illegal to move sinking fund dollars into the general fund to help pay for teachers, transportation and other operational expenses.
"We need to work on bringing that message to people," Nelson said.
Superintendent Patricia Green added the district could erect some type of sign at the site of the project to help raise awareness during the installation process as well.
Danielle Arndt covers K-12 education for AnnArbor.com. Follow her on Twitter @DanielleArndt or email her at daniellearndt@annarbor.com.