Posted on
Wed, Jul 17, 2013 : 12:15 p.m.
Ann Arbor superintendent search: Finalist Brian Osborne presents 90-day plan
By Danielle Arndt
Previous coverage:
The Ann Arbor Board of Education is interviewing the second of two finalists for the district's vacant superintendent position Wednesday afternoon, and AnnArbor.com is covering it live.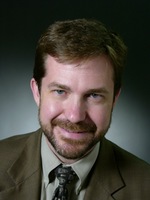 Brian Osborne
, a superintendent from New Jersey, is presenting his 90-day plan to the school board, which then plans to decide between him and fellow finalist
Jeanice Kerr Swift
, of Colorado Springs, at 5:30 p.m. on Friday.
Swift had her site visit Tuesday.
At 1:15 p.m. in the Skyline High School Media Center, Osborne will lay out his plan for his first three months as superintendent, if hired. He'll also answer questions from the school board. The meeting is open to the public.
At 7 p.m. Wednesday, members of the public will get a chance to question Osborne in a second public meeting. AnnArbor.com also will be live blogging from this event at Skyline High School.
Read the recap of Osborne's interview and 90-day presentation in the live blog below. Download a copy of his 90-day powerpoint.
Danielle Arndt covers K-12 education for AnnArbor.com. Follow her on Twitter @DanielleArndt or email her at daniellearndt@annarbor.com.