Posted on
Thu, Jun 14, 2012 : 7:55 p.m.
Michigan Senate fails to vote on teacher pension reform
By Danielle Arndt
Previous story: Washtenaw County lawmakers divided on public school employee pension reform
A version of Senate Bill 1040 that would have struck a deal on reforming the Michigan Public School Employees Retirement System died in the Senate chamber Thursday evening.
Republican leaders in the Senate didn't have the votes to pass the legislation, which was approved in the House of Representatives earlier Thursday, so they did not bring it up for a vote, said Rep. Rick Olson.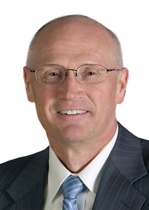 The Republican from
Saline
told
AnnArbor.com
he was "angry and disappointed," Thursday after leaving the Senate floor.
Senate Majority Leader Randy Richardville, R-Monroe, told MLive.com some members of the Senate needed more time to study the bill, which was passed around 11 a.m. in the House but was not received in the Senate until about 4 p.m.
The House passed the bill 57-47.
Olson said the reason the bill was pushed through today was to give school districts some relief as they attempted to pass their budgets for fiscal year 2013. Districts have until June 30 to pass a balanced budget for the 2012-13 school year, per state law.
The House and Senate both recessed for the summer Thursday. Their next sessions are July 18. The Senate also will meet again Aug. 16.
Olson said the legislation could be resurrected in July or August, but at that point it would be too late to prevent school districts from making drastic cuts.
In the House version passed Thursday, Ann Arbor Public Schools was expected to save about $3.66 million. Saline Area Schools and Ypsilanti Public Schools would have saved $1.03 million and $777,496, respectively, according to a district-by-district analysis released Thursday.
"Because it was a Senate bill, to make it law, all the Senate would have needed to do is concur with our version of the bill," Olson said. "There are going to be a whole bunch of schools that will be very disappointed."
Democrats generally have opposed the bill.
"Not only does this bill break the promise made to retirees, but it is essentially another cut to classrooms, as it makes it more difficult for teachers to make ends meet," Rep. David Rutledge, D-Ypsilanti, told AnnArbor.com after the bill passed the House.
State Rep. Jeff Irwin said teachers would suffer under SB 1040.
"This bill doesn't solve the financial problems of our pension system that have been exacerbated by the privatization of public schools," he said. "Instead, SB 1040 is a backdoor pay cut for teachers that will draw even more resources out of the classroom."
Michigan school districts currently are paying about 25 percent of their payroll into the retirement system. That rate is expected to increase to about 27 percent for 2012-13, if the Senate does not act. Olson said districts should plan for the increase to 27 percent.
Staff reporter Danielle Arndt covers K-12 education for AnnArbor.com. Follow her on Twitter @DanielleArndt or email her at daniellearndt@annarbor.com.