Washtenaw County lawmakers divided on public school employee pension reform
Posted on Thu, Jun 14, 2012 : 6:45 p.m.
Washtenaw County lawmakers are once again divided on controversial legislation coming out of the Michigan House of Representatives.
The Legislature's lower chamber on Thursday approved reforms to the Michigan Public School Employees Retirement System to eliminate long-term pension and health-care liabilities, a move that angered local Democrats and won support from Republicans.
State Rep. Mark Ouimet, R-Scio Township, said Senate Bill 1040 will direct more funding into public school classrooms by eliminating almost $16 billion in employee retirement debt.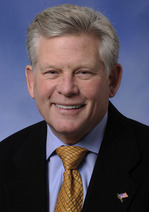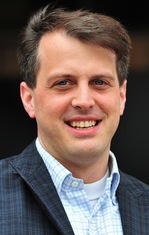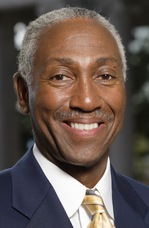 "The growing retirement debt incurred by our local schools is hurting students, teachers and the state as a whole," he said. "Gradually moving school employees into a 401(k) system is an effective and fair way to prepare both students and schools for the future."
MPSERS is a statewide public employee defined benefit plan. Ouimet said the plan has debts that currently total more than $45 billion, which schools must eventually pay.
The Senate passed a version of the bill last month. With changes made by the House, the legislation, approved 57-47, now goes to the Senate for concurrence.
State Reps. David Rutledge, D-Superior Township, and Jeff Irwin, D-Ann Arbor, both issued statements decrying SB 1040. They argued the legislation hurts public schools and takes more money out of teachers' pockets.
"Today I voted against a plan that increases contributions for retired teachers, current teachers and future public school educators," Rutledge said. "Not only does this bill break the promise made to retirees, but it is essentially another cut to classrooms, as it makes it more difficult for teachers to make ends meet."
Perhaps most troubling, Rutledge said, the bill will make it even harder for Michigan schools to attract the best and brightest to become new teachers. Meanwhile, he said, charter schools now have access to seemingly limitless public resources in the form of tax breaks like those offered under House Bill 5287.
"These changes will make it nearly impossible for public schools to compete on a level playing field," Rutledge said. "If we want to drive our public education system into the ground and effectively privatize our schools, this is another step to get there."
Before 1994, schools paid a flat 5 percent of their payroll into the retirement system. Now, because of the growing debt and the need to pay retiring educators, schools are paying 27 percent, and their payments are expected to jump as high as 35 percent.
Ouimet said the House plan will eventually take the rate back down to 5 percent, which he said may be the single most important piece of reform legislation the House takes up.
"Freeing up additional funding for our schools means more money for students to prepare them for the future," he said. "State employees are moving into 401(k) plans in order to make better use of limited taxpayer dollars, and it's only fair that state school employees do the same."
Under the reform plan, school employees hired on or after Aug. 1 have the option to receive an existing hybrid defined-benefit, defined-contribution plan or a straight defined contribution 401(k) account. New employees no longer would receive retiree health care but would receive matching employer contributions up to 2 percent of compensation deposited into a 401(k).
Irwin said teachers will suffer under SB 1040.
"This bill doesn't solve the financial problems of our pension system that have been exacerbated by the privatization of public schools," he said. "Instead, SB 1040 is a backdoor pay cut for teachers that will draw even more resources out of the classroom."
Irwin said SB 1040 requires teachers to either contribute more in order to continue with their current benefits or transfer any future years of service to a defined contribution plan. He said it also requires that all current retirees pay a little more than double to continue receiving their health care coverage, an amount many will be unable to pay due to fixed incomes.
Irwin said the average pension is about $22,545, far from the extravagant sum portrayed by some opponents. He also cited statistics showing that from 2001 to 2010 the number of active employed MPSERS members has declined by 23.8 percent.
"Rather than ensuring MPSERS long-term stability, Republicans have passed legislation that supports privatization of services and expands charter and cyber schools without acknowledging or understanding the impact that those decisions have on the overall health of the pension system," Irwin said. "We should end the trend to privatize public education and restore the millions of dollars raided from the School Aid Fund."
State Rep. Rick Olson, R-York Township, gave a floor speech in support of the MPSERS reform bill and was briefly interrupted by abortion rights protesters who were escorted out of the House.
"No one wants to pay more or receive less," he said. "Nonetheless, the $45-50 billion unfunded liability problem must be solved. On balance, this is a reasonable sharing of the burden."