Posted on
Tue, Aug 21, 2012 : 5:57 a.m.
New Ypsilanti-area charter school turns away 670 enrollees for first year
By Danielle Arndt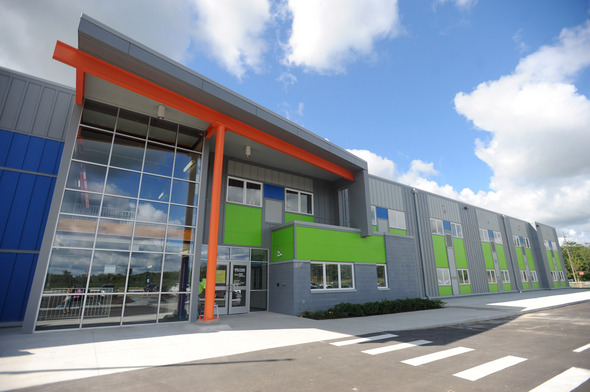 Angela J. Cesere | AnnArbor.com
Editor's note: This story has been updated to include that WSC Academy, a second new charter school in the Ypsilanti area, will open to serve high school students.
A new charter academy fielded applications from more than twice the number of students it could accept, as it prepares for its first school year.
South Pointe Scholars Charter Academy announced its plans to construct a school at the corner of Geddes and Ridge roads in Superior Township in December. It opened enrollment in March.
Before the building was even complete, South Pointe Scholars had received 1,275 applications for students to attend the school, which is managed by National Heritage Academies (NHA).
Northern Michigan University authorized the new public school academy, after the Republican-led State Legislature lifted the cap on charters last fall.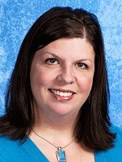 From National Heritage Academies
South Pointe Scholars conducted a lottery after the open enrollment period ended on July 5, said Principal
Nancy Kouba
. It could accept 605 students in pre-kindergarten through sixth-grade for its first year. The remaining 670 names were placed on a waiting list.
"Not everyone accepts a seat," Kouba said. "Some choose to go to a different school or move or a variety of factors. But as long as we have an open seat, we will continue to take the next available student on the waiting list."
The charter school is an example of the mantra "if you build it, they will come."
Kouba described the school as having "sprouted up from a cornfield." But she said the high number of applications is not abnormal for an NHA school in this region of the state. And not a lot of advertising is needed to attract students in this area, she said.
This is Kouba's 11th year with National Heritage Academies and she said she loves it. She became the principal at Metro Charter Academy in Romulus in 2010, where she saw similar numbers of students trying to attend the charter school.
When the state released its annual report cards earlier this month, NHA was scrutinized for its achievement gaps at 12 of its 46 Michigan schools. Metro Charter Academy, headed by Kouba, made Annual Yearly Progress (AYP) and was not listed as one of the state's Focus schools.
For its first year, about 60 percent of the students enrolled at South Pointe Scholars Charter Academy are coming from the Plymouth-Canton area. About 30 percent have addresses in the Ypsilanti and Willow-Run school districts and the remaining 10 percent are from outlying areas, such as Van Buren and Westland, Kouba said.
A common misconception about charter schools is that they "pick and choose" children and exclude or have fewer special needs students, Kouba said, explaining this is simply not the case. She said at Metro Academy, about 9 percent to 10 percent of its student body had Individualized Education Plans (IEPs). Charter schools also employ teachers with the same certifications as traditional public schools, including resource teachers equipped to assist with special needs, Kouba said.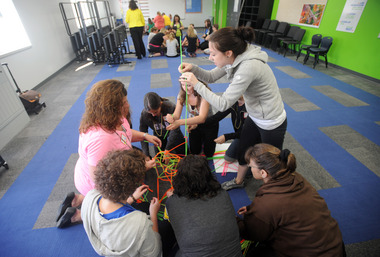 Angela J. Cesere | AnnArbor.com
South Pointe Scholars hired three deans, 26 teachers and a few support staff and para-educators, Kouba said. It will offer one section of "young-5-year-olds," three sections of grades K-6, art classes, music, physical education and technology courses. Down the road, the school intends to expand to offer seventh and eighth grade programs, as well.
"The teachers I've hired are a really diverse group," Kouba said. "There are a number of teachers with many, many years of experience — some in public, private and charter schools — and a handful of new, dynamic teachers with ready-to-go attitudes. And I think that variety makes for a really great team."
The building that was constructed is two-stories tall and 47,382-square feet. Kouba said there are two computer labs and smart boards and document cameras in every classroom.
With a charter school, the board of directors, which plays a role is similar to that of a traditional district's school board, forms first and expresses a desire in forming a new school with better opportunities for children, Kouba said. The board then reaches out to an authorizer or management company, depending on whether the board wishes for the school to be managed or self-managed.
South Point Scholars board of directors consists of: President Rodney Grover, Vice President Judith Smith, Treasurer Gary Smolinski, Secretary Joel Kirkpatrick and Director Juanita Bell.
The school has an operating budget of $6.167 million for the 2012-13 school year.
The building was finished and teachers moved into their classrooms Aug. 10. Some of the painting is still taking place, Kouba said. Teachers received training last week and parent/student orientations began Monday.
South Pointe Scholars is one of two new charter academies coming to the Ypsilanti area for the 2012-13 school year. The second, WSC Academy, will open in the former Victory Academy charter school building, at 855 Jefferson St., and will serve high school students.
Danielle Arndt covers K-12 education for AnnArbor.com. Follow her on Twitter @DanielleArndt or email her at daniellearndt@annarbor.com.