Posted on
Tue, Feb 9, 2010 : 11:40 p.m.
Facing continued deficits, Saline school district cuts 6 teachers
By Ronald Ahrens
The Saline school district will eliminate four teachers and two long-term substitutes, a decision expected to save $400,000 over the course of the remainder of this school year and next.
The school board voted unanimously to make the cuts during tonight's meeting at Liberty School.
"It's obviously an extremely difficult time for us as a district and a staff," Superintendent Scot Graden told the several dozen parents, students, teachers and residents who turned out in the snow.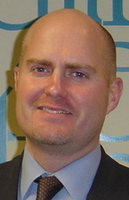 Graden said more cuts would come "as we try to adjust."
Beset by declining enrollment and dwindling revenues - and after already implementing a pay-to-play policy for sports - the district is still faced with a deficit of $750,000 this year. That's expected to grow to $3.6 million for 2010-2011.
A pay-to-participate plan in organizations such as student council is next on the list.
Saline's current budget is $52 million. District savings will be tapped to cover the present budget shortfall, officials said.
Laid off as of March 17 will be a middle school English and history teacher, a high school physical education teacher and a special education staff member in the fifth- and sixth-grade center. The fourth full-time teacher splits between the middle and high school drama programs.
"It has to be done - I hate it," said trustee Lisa Slawson. "I just think it's a travesty. What's best for the kids isn't having this upheaval in the third trimester."
But Slawson and others agreed the blame can't continue to be placed on state government.
"We have to take care of what is here in Saline, Michigan," she said. "We can lobby till we're blue in the face."
Also during the meeting, the 13-member Saline Area Schools Administrators' Association announced it would accept a pay cut of 1.25 percent this year and 2.5 percent next year. The cuts will save $57,000 over the next 18 months.
"Tough times often call for tough decisions to be made," said SASAA President Eric Diroff.
Health care benefits for SASAA members are also under review.
Declining enrollment - a recent phenomenon - is beginning to sting Saline, where the athletic teams are called the Hornets.
"We've been reducing staff and cutting back personnel for the last several years," said Steve Laatsch, assistant superintendent of instructional services. "It's just that we're feeling that this budget crisis is bigger than we've ever had to deal with before."
Next on the chopping block is the possible closing of buildings. Union School - the community landmark that accommodates administrative offices - could be shuttered, with administrators being moved among other facilities.
Preschool and kindergarten classes at Houghton Elementary would also be given new quarters if that building is closed.
Laatsch estimated the savings at $600,000 per year.
Even then, with up to 100 fewer freshmen expected in each of the next four terms, the scalpel will be needed.
"It's unlikely that this will be the last of teaching staff reductions," Laatsch said.
Ronald Ahrens is a freelance writer for AnnArbor.com. Reach the news desk at news@annarbor.com or 734-623-2530.