Fewer teachers in classrooms as a result of Head Start transition
Posted on Thu, Jul 12, 2012 : 5:55 a.m.
Due to the transition of the Head Start early childhood program from Washtenaw County to the federal government, there will be fewer teachers in classrooms in the 2012-13 school year.
The program will now be funded through a $4 million federal grant rather than through the county, and more stringent budget restrictions had to be met.
As a part of the grant application the Washtenaw County Board of Commissioners approved in a 10-1 vote during its regular meeting Wednesday night, a number of staff rearrangements for the program were also approved for the upcoming school year.
Last year, Head Start classrooms in the county had one teacher and two teaching assistants.
Next year, there will be one teacher and one teaching assistant - which is the Head Start program requirement.
All of the teachers who were employed in the 2011-12 term will keep their jobs, said Cassandra Sheriff, interim director for the program.
"With the transitions that are in place, these decisions seemed inevitable," Sheriff said. "The services have not been compromised for the children."
The county decided to keep Head Start under its administrative wing for the 2012-13 year while the federal government finds a permanent agency for the program in a request for proposals process. The decision was made to minimize the impact on the children and families being served by the program.
The board decided to cut the program out of the county budget in November.
During the Board of Commissioners meeting, the staff plans for the Head Start program drew strong reactions from several officials.
Temperatures rose quickly, as Commissioner Ronnie Peterson was fast to express his passion for education. The ensuing conversation required Commissioner Rolland Sizemore Jr to call the meeting to order.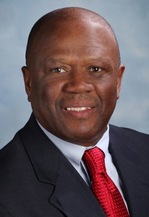 In previous debates about the future of the Head Start, Peterson said he had asked for an assessment of the impacts of proposed changes to the program and was upset his request had not been met.
"It seems like when we're developing children's programs, it seems like children's experts would be here at the table," Peterson said.
Peterson criticized the board for spending more of its time on generating animal control policies and on the creation of a countywide transit authority than poor children.
"We spend more money on tires in Washtenaw County," Peterson said. "We want to breed achievers here, not children that just get by."