Posted on
Thu, Nov 17, 2011 : 5:58 a.m.
Washtenaw County officials approve budget with $430K cut to human services agencies
By Ryan J. Stanton
During a final budget meeting that lasted five hours, Washtenaw County commissioners expressed regret Wednesday night for the cuts they're making.
There were no last-minute efforts to save the day, not even to stop the heavily protested reductions in human services funding for nonprofit agencies.
"I was sitting here crying, hearing what you had to say, because it's really important that we take care of the humans in our community," Commissioner Yousef Rabhi, D-Ann Arbor, told the large audience after more than an hour of public commentary.
Commissioners ultimately voted 10-0 to give final approval to the two-year budget for 2012 and 2013, the numbers unchanged from two weeks ago.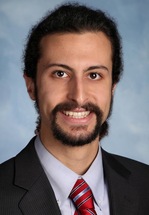 The budget includes
elimination of the county's support for Washtenaw County Head Start
starting in 2013, a controversial decision that drew more protest Wednesday night.
And it remains uncertain what will happen with the county's relationship with the Humane Society of Huron Valley, as there no longer are any funds earmarked for the agency.
General fund revenues and expenditures are balanced at $97.7 million in 2012, dropping off to $96.9 million in 2013.
The budget effectively addresses a $17.5 million structural deficit, about $8 million of which was met with concessions from employees.
County Administrator Verna McDaniel said though there are a small handful of position eliminations, no one working for the county is expected to be left without a job. She said as many as 100 employees will retire by Dec. 31, leaving many positions vacant.
The final budget reduces human services funding from $1.46 million to $1.03 million starting Jan. 1, dealing a blow to programs that address issues like homelessness, domestic violence and child abuse. Funding for the Delonis Center is being cut from $160,000 to $51,230.
Rabhi and other commissioners said the budget can always be amended, and they're going to continue to work to find a way to increase funding for human services.
"I want to take a stand with those individuals who are struggling out there, who are facing a long winter, who are facing no food," Rabhi said. "I want to be there for them."
Approval of the budget followed an emotional discussion and it came with four asterisks. That is, four commissioners noted their objections to certain parts.
Commissioner Ronnie Peterson, D-Ypsilanti, objected to cuts in funding for the Humane Society, Head Start and coordinated human services.
Commissioner Alicia Ping, R-Saline, objected to cuts in funding for animal control, a line item that was shifted away from the Humane Society and into the sheriff's office budget.
Commissioner Felicia Brabec, D-Pittsfield Township, objected to cuts in funding for animal control, Head Start and coordinated human services.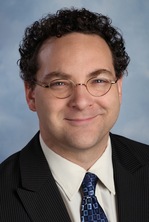 And Chairman
Conan Smith
, D-Ann Arbor, objected to the cuts to Head Start.
Much of the final discussion on the budget surrounded the county's decision to cut funding for Head Start and the Humane Society.
Head Start is an early childhood program designed to help break the cycle of poverty by providing preschool children from low-income families with services to meet their emotional, social, health, nutritional and educational needs.
The program serves more than 500 preschool children in Washtenaw County. The bulk of its budget is made up of federal funding, while about $528,000 comes from the county's general fund — money that's being cut starting in 2013.
That means the county will continue to be the grantee for the program for one more year, but what happens in the following year is somewhat uncertain.
The county plans to announce to the federal government soon that it no longer will be the grantee for the program. The federal government eventually will send in a team to take over management of the program and send out a request for proposals to find another grantee. At that point, the county will have little or no influence in the process.
Some believe the Washtenaw Intermediate School District is a logical choice to take over Head Start, or it could be a university or a private nonprofit. Smith said it might end up being a provider the county doesn't like and the quality of services might be jeopardized.
Smith brought forward a proposal Wednesday that would have required a future vote of the county board before officially relinquishing Head Start to the federal government. He said the county had more homework to do to ensure the program's continued success.
But a majority of commissioners voted against Smith's proposal, arguing it would delay what they saw as an inevitable decision the county must make.
As for the cuts in animal control funding, a majority of commissioners agreed Wednesday they want the county to continue negotiations with the Humane Society.
The county's budget originally proposed reducing the line item for the Humane Society from $500,000 to $250,000 starting Jan. 1. Two weeks ago, a revised budget document showed the Humane Society's name crossed off with "mandated animal control" written in its place.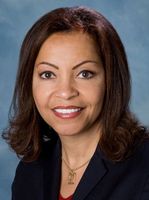 The approved county budget shifts the $250,000 line item previously earmarked for the Humane Society into the sheriff's office budget. Combined with $180,000 already in the sheriff's budget for animal control, the county now has a $430,000 pool of money it's using to negotiate with the Humane Society, but so far there's been no agreement reached.
If no deal is reached with the Humane Society soon, McDaniel said the county will consider interim options for meeting its animal control mandates starting in January.
McDaniel said the county is in the process of drafting a request for proposals that could lead to the county contracting with a new service provider. But most commissioners have said they would like to see the county's relationship with the Humane Society continue.
"If this relationship ends this year, I have trouble seeing it coming back. We need to work productively together," Rabhi said.
McDaniel said county officials also are working on a way to find money for continued membership in the Southeast Michigan Council of Governments.
The county budget includes elimination of the $125,000 membership fee for SEMCOG, a regional planning body covering seven counties in Southeast Michigan, as well as another $10,000 the county pays to have SEMCOG act as the region's water quality management agency. McDaniel said county officials are in discussions with the water resources office and road commission on possible alternative sources of funding for SEMCOG.
Commissioner Dan Smith, R-Northfield Township, said the cuts approved Wednesday aren't the last of the difficult decisions the board must make. He reminded commissioners the county still faces a projected deficit of $11.6 million in 2014, with even more cuts to come in 2015.
"We're by no means out of the woods yet, and that leads to these very difficult choices — such as the Humane Society — that we're faced with," he said. "We all certainly would like to fund numerous causes, numerous organizations, numerous services that the county supports, numerous activities to higher levels. … We simply don't have the money to do so."
Commissioner Rolland Sizemore Jr., D-Ypsilanti Township, was absent.
Ryan J. Stanton covers government and politics for AnnArbor.com. Reach him at ryanstanton@annarbor.com or 734-623-2529. You also can follow him on Twitter or subscribe to AnnArbor.com's e-mail newsletters.