Posted on
Thu, Sep 30, 2010 : 5:50 p.m.
John Floyd picks up Sierra Club endorsement in Ann Arbor's 5th Ward race; Carsten Hohnke accused of ducking debates
By Ryan J. Stanton
Republican John Floyd has picked up the Sierra Club's endorsement in a three-way 5th Ward race for the Ann Arbor City Council.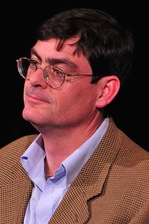 In a letter to Floyd on Wednesday, James D'Amour of the Huron Valley chapter of the Sierra Club wrote the club's statewide chapter officially is endorsing his candidacy.
Floyd is challenging Democratic incumbent Carsten Hohnke for his seat in the Nov. 2 general election. Also in the race is independent challenger Newcombe Clark, who made headlines for his statements at a debate earlier this week.
Floyd said today he's honored to have the environmental group's support. He said the Sierra Club is perhaps the most important political endorsement in Ann Arbor.
"I spend a lot of time outdoors, and it is gratifying to be acknowledged by a group whose name is synonymous with America's wild and beautiful places, wildlife protection, and with air and water quality, energy policy, '7 generations' thinking, and other elements of our human habitat," Floyd said in a statement.
Floyd said he believes urban sprawl is the central environmental issue in Michigan, and he expects to keep that in mind in potential deliberations and votes as a council member.
Floyd and Clark have agreed to a candidate debate being hosted by AnnArbor.com at 5:30 p.m. next Wednesday at AnnArbor.com, 301 E. Liberty St. Hohnke so far has not confirmed his attendance and is being criticized by his challengers for that.
"The idea of an election is to foster public debate," Floyd said.
"I think myself and John still hope that Carsten finds it in the city's best interest to continue the discussion, and we'll be there next Wednesday, and hopefully he will be as well," Clark said.
Hohnke also has not confirmed his attendance at a potential debate being organized by The Ann Arbor Chronicle.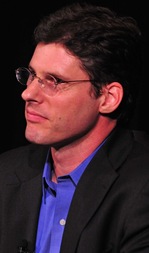 When asked after a recent City Council meeting whether he would participate in the upcoming AnnArbor.com debate, Hohnke said he didn't know about it.
"I'm not sure what you're referring to," Hohnke responded. "I'd be happy to entertain any debate, as I always do."
When the idea for a debate was proposed back in August, Hohnke wrote in an e-mail to AnnArbor.com that he thought there were enough candidate forums already.
Hohnke maintained that position today, noting he already appeared at a debate hosted by the League of Women Voters. He said he also plans to appear at candidate forums hosted by the Main Street Area Association on Oct. 7, the West Washtenaw Business Association on Oct. 14, and the Old West Side Association on Oct. 28.
"At some point, you have to say, 'I think that's a good set of candidate forums,'" Hohnke said. "Four seems like plenty, don't you think?"
Asked again whether he would attend next week's debate at AnnArbor.com, Hohnke said, "I'd have to check my calendar. I would consider it. I'm not saying I won't do it."
Ryan J. Stanton covers government and politics for AnnArbor.com. Reach him at ryanstanton@annarbor.com or 734-623-2529.