Posted on
Mon, Jan 9, 2012 : 10:50 a.m.
Former EMU Police Chief Greg O'Dell to be honored at ceremony in Student Center
By Kellie Woodhouse
Former Eastern Michigan University Police Chief Greg O'Dell will be honored at a remembrance ceremony on Wednesday, Jan. 11, at the school's Student Center ballroom.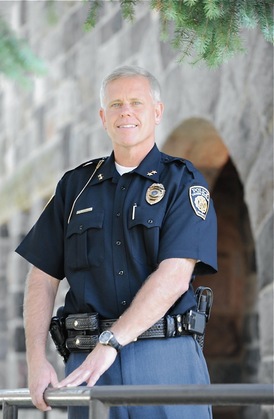 O'Dell, 54, was found dead Dec. 23 from what police called a self-inflicted gunshot wound.
O'Dell served as EMU's police chief for four years. He took a brief hiatus to serve as the University of Michigan's police chief from August to November, but left U-M's top public safety post to return to EMU. Prior to his tenure at EMU, O'Dell spent 20 years with the Ann Arbor police department, eventually becoming deputy chief.
The remembrance ceremony will take place from 3 to 5 p.m., according to EMU spokesman Geoff Larcom.
EMU President Susan Martin gave a tearful eulogy at O'Dell's funeral service on Dec. 29.
EMU staff, faculty and students can share thoughts and memories of O'Dell during the event, Larcom said.
Lt. Robert Heighes is serving as interim police chief as EMU searches for someone to fill O'Dell's position. This is Heighes' third stint as interim police chief. He assumed the temporary post before EMU originally hired O'Dell in 2008 and when O'Dell left for U-M last year.