Posted on
Sat, Mar 13, 2010 : 2:31 p.m.
Former Michigan House Speaker Craig DeRoche charged with drunken driving in Saline
By Art Aisner
Authorities charged former Michigan House Speaker Craig DeRoche with drunken driving stemming from his arrest in Saline last month.
The 39-year-old Novi resident was charged with one count of first-offense operating a vehicle while intoxicated, said Saline Police Chief Paul Bunten. He was charged by Saline City Attorney Allan Grossman, which is customary in first-time drunken driving cases.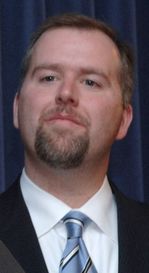 DeRoche was arrested Feb. 9 near downtown Saline after witnesses reported seeing him staggering in the snow at about 5:30 p.m. Police reports indicate he tried to avoid officers responding to the area of the 400 block of North Ann Arbor Street by entering multiple businesses. He was found sitting next to an electrical transformer behind a building. Â 
Officers noted DeRoche had difficulty standing, slurred speech and could not answer questions, which prevented them from performing standard sobriety tests. He consented to blood tests and registered a blood alcohol content of .249 during a preliminary breathalyzer test, reports said.
Michigan's legal limit to be considered drunken driving is .08 or above.
Officers found his white Cadillac parked in a driveway nearby with significant tire and side damage. They also witnessed him drop a duffle bag near a Dumpster that contained an empty bottle of vodka, reports said.
DeRoche told police he was at a local bar for a business meeting, but couldn't remember where or how much he had to drink. He said he struck a curb on his way out of town and pulled into the driveway to repair the tire, but couldn't.
He said he then went looking for help at the nearby businesses.
In an interview with AnnArbor.com last month, DeRoche said he wouldn't comment on specifics of the report without seeing it. But he said he would take responsibility for the incident, which he called embarrassing.
DeRoche did not comment on the charge when contacted this week. It was unclear whether he hired an attorney, and none was listed on court records.
The warrant, signed by a district court judge Wednesday, indicates the misdemeanor charge could be reduced to a count of driving while visibly impaired upon acceptance of a plea in court, Bunten said.
A hearing date has not been set.
DeRoche served as speaker for two years of his six-year career in the Michigan House of Representatives. He served as Republican minority leader for another two years before he was term limited out of office in 2009. 
DeRoche now owns an insurance services company and said that despite consistent rumors, he is not seeking public office.
Art Aisner is a freelance writer for AnnArbor.com. Reach the news desk at news@annarbor.com or 734-623-2530.