community wall links:

Free AARP driver safety program offered in Chelsea; founder of Ann Arbor's All Hands Active featured on website slashdot

Posted on Tue, Apr 17, 2012 : 9:02 a.m.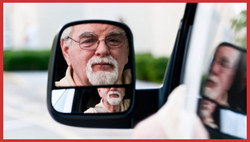 AARP publicity photo
From a free AARP driving safety class offered in May to the founder of Ann Arbor's All Hands Active "makerspace" being featuerd on the national "news for nerds" website slashdot, here's a roundup of some of the stories posted on AnnArbor.com's Community Wall over the last few days:
By: shawn personke: AARP Driver Safety Program
Silver Maples will host the AARP Driving Safety Program on May 10 and 11, 2012, from 9 a.m. to noon. AARP is offering this program for free during the month of May. Participants will learn defensive driving techniques, and how to operate vehicles more safely.
By: Hans: AllHandsActive makes slashdot (with link to video)
Josh Williams of DigitalOps and AllHandsActive fame has made the front page of slashdot this morning, with an incredible video interview by SlashdotTV.