Posted on
Fri, Feb 15, 2013 : 12:05 p.m.
Gaming event organizer hopes to raise $15K for charity
By Kody Klein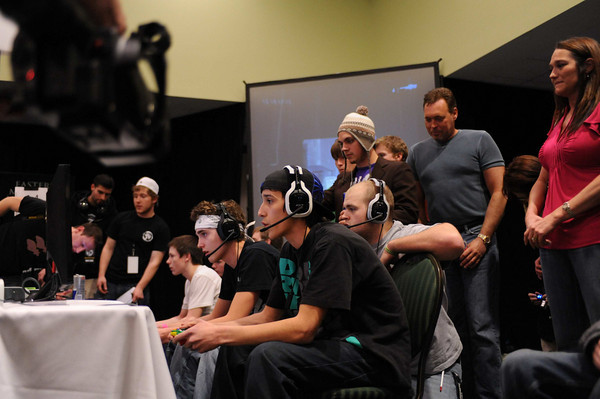 Photo courtesy of the Gamers Outreach Foundation
In his first Gamers for Giving event in 2008, Zach Wigal managed to raise $4,000 for the charity. This time around, he's set his sights a little higher — $11,000 higher, to be exact.
"I'm pretty confident that's a goal that we can reach," he said.
With a $15,000 goal, the weekend-long competitive gaming event will start 10 a.m. Saturday at the Eastern Michigan University Student Center Ballroom and will go nonstop until 10 p.m. Sunday.
"The venue is open all night so people can come in at 10 a.m. Saturday and crawl into a sleeping bag at 1 a.m. Sunday," Wigal said.
The first year the event was held, Wigal donated the proceeds to the Autism Society of America. Since then, he's established his own non-profit organization called Gamers Outreach Foundation that he funds through Gamers for Giving.
The foundation's goal is to use video games for charitable purposes. Its primary initiative has been to donate gaming systems to children's hospitals.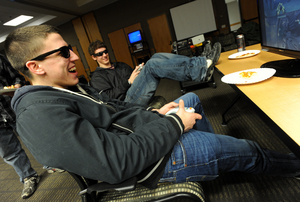 Photos by Lon Horwedel | AnnArbor.com
Wigal calls this the
GO Kart
program, because the foundation buys top-of-the-line gaming equipment and installs it into a cart that can be wheeled in and out of hospital rooms.
With funding from past events, the foundation has been able to donate four GO Karts total — two to Mott Children's Hospital, one to Helen DeVos Children's Hospital and two to out-of-state hospitals.
"From the feedback we've gotten from hospital staff...it's pretty incredible," he said. "It sounds like the carts are getting a lot of use and the kids love them."
At $3,500 per GO Kart, Wigal said, "they're not cheap." But he stressed that they are "incredibly high-quality pieces of equipment."
To fund the production of more karts, Gamers Outreach will charge $25 for registration for this weekend's event. Wigal added that the fee applies only to participating attendees, so it's free to those who just want to hang out with participants.
The event will feature tournaments for Halo, Call of Duty, Starcraft II and League of Legends, with cash prizes as large as $1,500, paid for by the event's sponsors.
In addition to the game karts, Gamers Outreach also has begun Gamers Outreach to the Military, wherein the foundation sends video game care packages to soldiers overseas.
More information about the Gamers for Giving event, including a schedule and prize information, can be found at the foundation's Lantheft website.
Kody Klein is an intern for AnnArbor.com. Reach him at kklein@mlive.com